BROOKLYN, New York ꟷ I grew up in a very small city in Western New York. From a young age, I knew I was different. In this predominantly white town, I was the only black girl in my class. When people talked about other girls they would say, "You know, Kim with the blonde hair and blue eyes," or "Jennifer, the tall girl who plays softball." When they talked about me, they always said, "Michelle the black girl." In their eyes, it was my primary identity. When I got my first black Barbie, I felt like black people were being seen. My white friends now had an opportunity to play with black Barbie and it made me happy.
Read more stories about race from around the globe at Orato World Media.
Facing racism as a young black girl
As a second grader in elementary school, I could go home for lunch if I wanted to. One day, I left my square, metal, Incredible Hulk lunchbox at class. The next day, my mom told me to come home for lunch and bring it with me. I walked outside on that warm sunny day, and the crossing guard shepherded me across Henley Street. As I made my way up Fourth Street, a boy from my grade started to yell the "N" word at me.
Incensed, I bopped him over the head with my lunch pail a couple of times and ran home as fast as I could. "Mom, mom, I killed a white boy on Fourth Street," I shouted as I burst in the door. She loaded me up in the car and drove me there. We saw the boy walking, rubbing his head. My mom used to say, "Look around, 'Chelle. You are the only pepper with the salt. Be cognizant of it. Be kind. Raise your hand, but don't ever let these white kids think they're better than you."
My mom worked hard to instill confidence in me. She moved our family from Buffalo, NY to a small, rural city to take a job as the first black nurse manager at the local hospital. The two or three young black nurses that followed told me later, "If it wasn't for your mom, I wouldn't be where I am." My mom faced racism often, and she prepared me.
Despite growing in popularity, discrimination followed me everywhere
When I received my first few Barbies, I looked at their blond hair and light skin. Then one day, I got my first black Barbie. Happiness consumed me. I had black baby dolls, but Barbie was iconic, and this wasn't a fair-skinned version. This Barbie had beautiful dark brown skin, and I played with her constantly.
My mom committed to ensuring I never, for a second, felt less than. She created a whole playroom in our house, complete with board games and toys. Outside, I had Huffy and BMX bikes. Every Christmas, she began buying me two versions of the holiday Barbie – one white and one black. If the local KB Toy Store didn't have the black Barbie, she insisted they call Albany to get one. If that didn't work, she had family in New York City hunt one down. She added the Barbie Dream House and Pool House to my collection.
When I left that all-white classroom and came home, I saw those black Barbies dotting my playroom. I was always aware I was black, and that I was different than my classmates. Still, people from my class always wanted to play at my house. Then, one day, seeing me leading a large group of kids away from school, the principal called my mother. "I think Michelle might be a gang leader," she explained. "Really," my mom responded, consumed by irritation. "Do you say that to the parents of the white kids?"
Visiting my cousins in Buffalo delivered a sense of real belonging
When I played with my black Barbies, I began to feel the importance of representation. I never had a single black teacher from kindergarten through twelfth grade. Just last year, Ketanji Brown Jackson became the first black female sworn in as a Supreme Court justice. My lived experience tells me, it is critical for young black girls and boys to see that happen. Being the only black girl much of my young life made growing up complicated.
Going to Buffalo to spend two weeks with my cousins over Easter break every year gave me just the boost I needed. I knew my classmates didn't do it maliciously, but the constant questions like, "Why is your hair like that," left me feeling uncomfortable.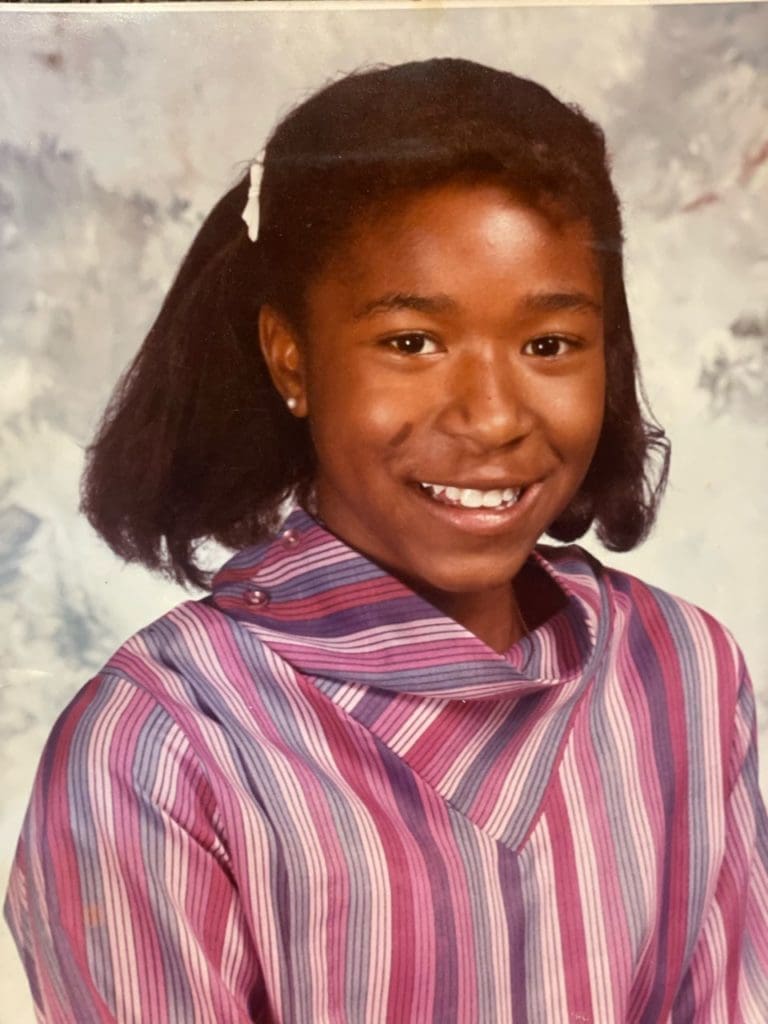 When we pulled up to my cousins' house, I immediately felt a sense of love and unity. We played tag outside and listened to music. My aunt registered us for a program from 9:00 a.m. to 4:00 p.m. at the YMCA on Ferry Street where we played basketball and participated in activities with a whole neighborhood of black kids.
Sometimes I got picked on for speaking properly but I got to be Michelle, not just "the black girl." Back home as the years went on, I watched my older siblings move away to big cities and more diverse areas. My friends started going to VanHalen and Bon Jovi concerts while I immersed myself in Michael Jackson, Prince, and LL Cool J. Another difference emerged. While most of my white female classmates preferred classic rock and pop, I found myself drawn to rap and R&B. Despite being a popular teen in a middle-class family, I still faced those differences, and it shaped my life.
We continue to fight for inclusivity and equality
My dad grew up in Alabama in the 1930s. My grandfather became one of the first black men to own land and went around teaching black people how to read. By the time he passed, he accumulated over 100 acres which he passed on to his children. We heard stories about the racism they faced. It was no surprise my father remained hesitant about white people.
We still experience that today. I feel incredibly grateful my mother taught me to be proud. She knew black history was absent in school, so she made us read books at home. From kindergarten through seventh grade, she kept us out of school on January 15th to celebrate Martin Luther King, Jr.'s birthday. The day became a federal holiday in 1983 but it wasn't until 1986, in my eighth-grade year, that New York State recognized it.
Those earlier years before the state gave us the day off, mom's action proved a revolutionary notion for her time. We got up and watched Eyes on the Prize and read the I Have a Dream speech. We wrote essays about what MLK meant to us. When she sent me back to school with a note about my absence, it simply said, "Martin Luther King, Jr's birthday."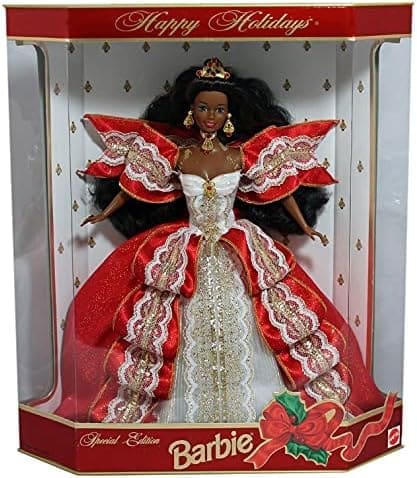 I feel grateful. Buying black Barbies meant more than putting another package under the Christmas tree. While I already began to embrace my blackness with confidence, seeing those Barbies added to it and showed me more representation. Yet, we have a long way to go. I have black friends who had to strip every remnant of black artifacts from their houses before putting it on the market because they garnered far lower offers. Real estate represents generational wealth and black families still suffer from systemic racism.
States like Florida and many others are stripping truth from the curriculum by not allowing teachers to refer to slaves as such, but rather to call them "workers." They are pulling black history books from schools we fought hard to put there. In this country, it doesn't matter if you are wealthy, popular, or successful. Black people continue to face unfair obstacles and we must continue to fight for change.
Translations provided by Orato World Media are intended to result in the end translated document being understandable in the end language. Although every effort is made to ensure our translations are accurate we cannot guarantee the translation will be without errors.
Pledge to be a #ConsciousCitizen today and demand #GlobalCooperationNow! by signing this petition. Sign Our Petition.