Man braves Buffalo blizzard to get food to desperate families
For several days, I embarked on a series of rescues and food deliveries throughout the city of Buffalo. I went home to my wife and children on Christmas day. Telling them stories about the people I helped, my kids said, "Daddy, go save more people."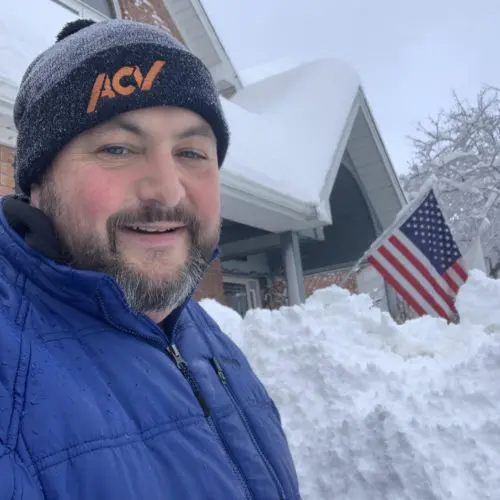 BUFFALO, New York ꟷ My work started on Christmas eve when an unprecedented blizzard buried the greater Buffalo region in snow. I had been out rescuing people from ditches when some locals started a Facebook group called Buffalo Blizzard Response. Reading the posts, I went into fight or flight.
A young mother named Ashley posted in the group saying she ran out of food. Along with her 11-month-old baby and six-year-old son, she remained trapped in her home behind a six-foot snow drift. I thought back to my own childhood, being raised by a single mom. Nothing was going to stop me from finding a store on Christmas and getting Ashely and her kids some food.
For several days, I embarked on a series of rescues and food deliveries throughout the city of Buffalo. At one point between those trips, covered in snow, I needed a break. I went home to my wife and children on Christmas day, and they quickly threw my clothes in the dryer. I told them stories about the people I helped, and my kids immediately accepted the situation. "Daddy, go save more people," they exclaimed. I think that might be the best thing I have ever done as a father.
Getting groceries to Ashley
From my home in West Seneca [south of Buffalo], I hopped in my truck with my 300-pound snow blower in the back. Over 40 inches of snow had fallen, but I cleared out my driveway religiously, allowing me to focus on people in crisis.
Read more stories from Buffalo, NY and around the world at Orato World Media.
I read Ashely's Facebook post and went to work. When I pulled into the nearby Dollar General, I felt defeated because the store was closed, but I kept going. Further down on Transit Road a 7-11 convenience store remained open. I loaded up the cart with Oreo cookies, Goldfish, chicken noodle soup, stew, and potato chips. As I made my way to the counter, I noticed a popular stuffed animal and purchased two for Ashley's kids.
Making my way down Clinton Street, I could see people were in a world of hurt. Somewhere between 25 to 50 cars remained stranded in the snow. I stopped at each one, checking for people. Only one person waited inside their car and had a relative on the way, so I carried on.
When I made it to Kaiser Town, that fight or flight response perked up again. I am a disabled veteran who fought in the Afghanistan war and was injured. I'm accustomed to life and death situations. On every side of the street, the snow rose to my chest, and I'm six feet tall. With no way to get to Ashley's house, I pulled the snow blower down from my truck. It took an hour to make a pathway to her part of the street, but I faced another challenge once I got there.
Climbing over a mountain of snow
A massive snow drift blocked my path in front of the house. I called Ashley to tell her I was coming and then I went old school, climbing over the mountain of snow. She met me at the front door. Unable to open it all the way, she reached her hand through, and I passed her the bag. Tears began to fall down Ashley's face. They needed food desperately, and when her smile grew, it looked like the weight of the world melted off her shoulders. She could eat and feed her kids.
An unbelievable feeling overcame me as Ashley tried giving me 16 dollars for the food. As a Door Dash driver, she could not unearth her car nor go to work. It was all the money she could offer me. Of course, I refused, and I returned the next day with formula for her baby. When I got down off the hill, I made a wide pathway down the sidewalk. That path would serve about 50 more residents on the street, so they could get to the store that day.
After helping Ashley, another post quickly caught my attention. A woman in South Carolina pleaded for help for her niece Jada, who was sick at home in Buffalo and struggling to take care of her three kids. They needed food immediately.
I got back on Transit Road and this time pulled into Niagara Produce. Sixty or 70 of us flooded into the store to purchase supplies. I decided to load up my cart in case other families reached out for help. I bought 500 dollars in groceries.
From Facebook to feeding hundreds
As I traversed down Wherle Drive, I got to Jada's neighborhood and this time, I could not make it through. With bags full of eggs, bread, and fruit, I walked two blocks and climbed the snow drifts to meet her daughter. With three kids running around, this sick mom needed help. I could see their relief and appreciation when I delivered the bags, and I quickly turned my mind to what I needed to do next.
With so much food left in my truck, I researched who I could help. I found out about the Vive Shelter [a branch of the Jericho Road Community Health Center on Buffalo's West Side]. I set out to bring them dinner. When they opened the doors of the shelter and warming center, I was astonished. I would guess around 200 people were there.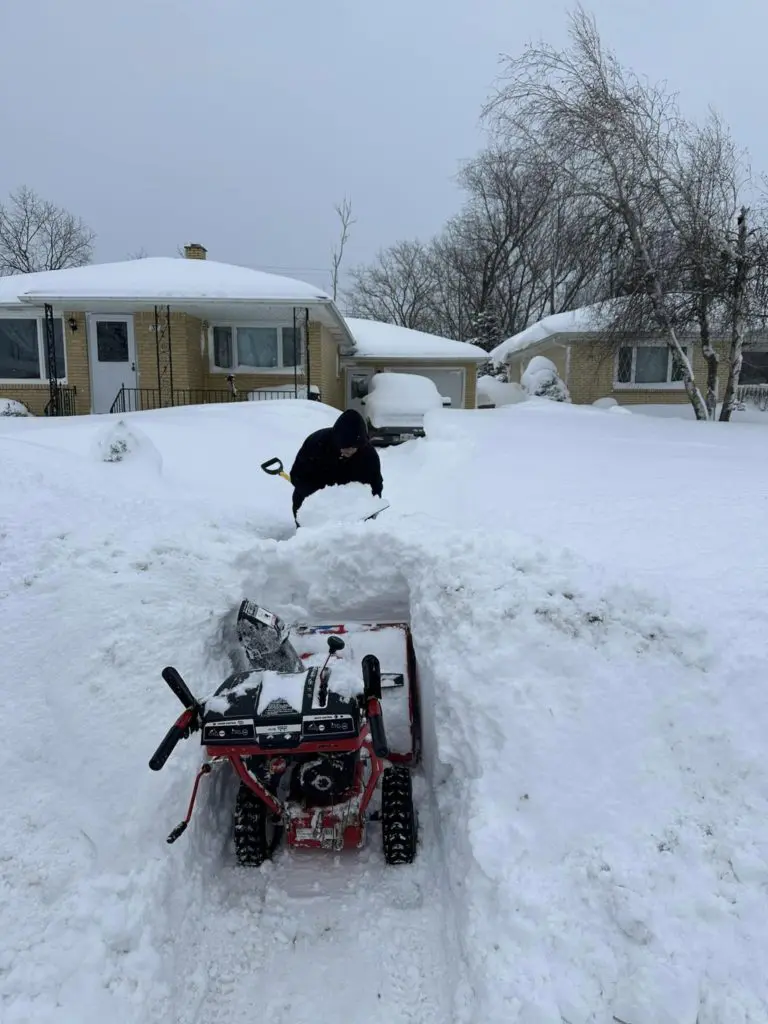 Though the space was heated, it felt chilly, and the people gathered in a central room, sitting in chairs. I saw desperation in their eyes. I delivered enough food that night for them to eat a meal, and I have never felt more humbled in my entire life.
This city is an incredible place. People say I would never live there; it snows too much – but we love our city. We are a blue-collar town where we root for one another's success. This Christmas, a Facebook group in Buffalo allowed for the search, rescue, and feeding of countless people. I had a chance to get out of my house and make an impact. I am a blessed man.
Translations provided by Orato World Media are intended to result in the end translated document being understandable in the end language. Although every effort is made to ensure our translations are accurate we cannot guarantee the translation will be without errors.
Pledge to be a #ConsciousCitizen today and demand #GlobalCooperationNow! by signing this petition. Sign Our Petition.