Kenyan woman trapped in Saudi Arabia
All I want is to go back home; they can take away all the money they owe me. I just want to be free back in Kenya.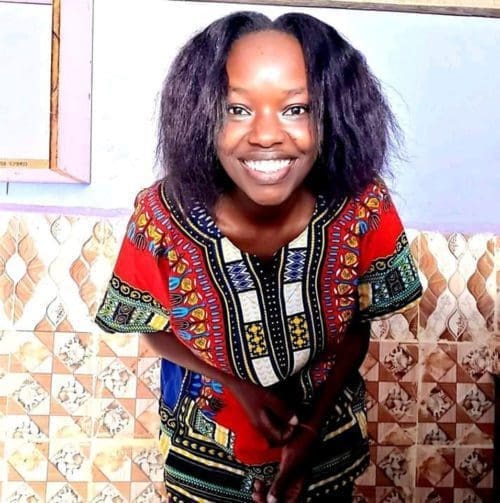 RIYADH, Saudi Arabia – When I was in Kenya, employment agents talked about all the positive things that could come from working in Saudi Arabia – the good life, quick cash, and a comfortable working environment.
They lied to me and others who went there looking for jobs. Working in this part of the world, especially as house help, proved to be the hardest thing I could have engaged in.
I am now being held in a deportation facility as if I committed a despicable crime.
Accusations led to my confinement
One day, I was doing laundry and the family that I was working for had a faulty washing machine.
They insisted I use it. Afterward, they accused me of breaking their washing machine and decided I would never be paid until I raised the money to buy them a new machine.
Since then, I have not received my salary. My troubles doubled when I tried reaching out to the agency that brought me here. I was picked up and thrown into the deportation center in Riyadh.
Here, I met other girls from Kenya who were thrown into this facility over the last couple of months. Some have been here for more than three months and have not been deported.
I have no idea what they want from us. Saudi Arabia has put me through so much. I used to go without meals for days while working long hours.
Nobody cared that my health was deteriorating. I never got a chance to rest. Now, all I want is to go back home and I am pleading with the Kenyan government to help me.
Agency managed travel to Saudi Arabia
A man named Richard made all the arrangements for me to go to and work in Saudi Arabia. Richard is the coordination officer at Jawatha Agency, based in Nairobi, Kenya.
He organized everything for those of us who were going. The agency even paid for our air tickets to Saudi Arabia. I thought it was the best deal of my life. It was the opposite. On arrival, a group of men received us.
They collected all our travel documents and took us to our respective employers. We didn't know we would be left in a foreign country without our passports or proper identification papers.
You cannot walk around in a foreign country without proper documents showing who you are and what you are doing in that country.
Treated like animals in deportation centers
The Kenyan Embassy in Saudi Arabia does not know that I am here, nor the suffering I am going through. Richard has now blocked me and I cannot reach him by phone or any other means. He is aware of what is happening.
It pains me that I left my home to come and suffer in a foreign country. I have no one to run to. My plea is to the government of Kenya. I dream that my government will act with the highest speed possible and rescue me from this place.
If there is anything I need to answer, I would do it. I just want someone to take me home. In the deportation center, we cannot access necessities like food and sanitary pads. We live in the cold without warm clothes, which puts my life at risk because I already have a condition I developed while working for hours in the cold.
I have been in Saudi Arabia since March 2021 without pay but that does not matter now. What is important right now is that people understand what is happening and help us.
Translations provided by Orato World Media are intended to result in the end translated document being understandable in the end language. Although every effort is made to ensure our translations are accurate we cannot guarantee the translation will be without errors.
Pledge to be a #ConsciousCitizen today and demand #GlobalCooperationNow! by signing this petition. Sign Our Petition.