Argentine photographer made his town famous through his captivating photography
As I arrived at the scene, it felt as though destiny had orchestrated the perfect convergence of elements. The boat, the sunset, everything seemed to be waiting for me. The magic unfolded before my eyes: I could see a symphony of colors and textures that transcended reality.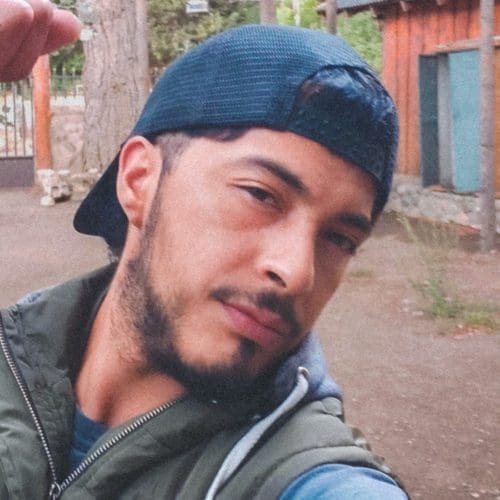 RIO NEGRO, Argentina — Three years ago, I embarked on a photographic odyssey to capture the essence of my surroundings. With each click of the shutter, I unveiled the hidden treasures of Villa Llanquín, a place where magic permeates the air. The allure of this place lies in its serene ambiance. However, what truly captivated me were the beautiful sunsets I witnessed. I delved deep into the tapestry of colors, awestruck by their vibrant intensity – a testament to the raw power they hold.
My goal is to create dream-like postcards, showcasing the immaculate beauty of nature across different moments and seasons. Through my lens, I invite others to discover the wonders of Villa Llanquín, a haven nestled just 40 kilometers away from San Carlos de Bariloche in Río Negro, Argentina. As I continue to hone my craft, I strive to convey the strength and emotion that lie within the hues of these sunsets. I believe they possess an indomitable power that stirs the soul. With each photograph I capture, I aim to invite others to embark on their own journey of exploration and preservation of this place.
Read more stories from Argentina at Orato World Media
Most of my photographs are the result of spontaneous whims that take over my body
I thrive on immersing myself in the environment I capture, working tirelessly until I achieve the desired result. Every photograph feels spontaneous, and yet takes meticulous planning. One afternoon, for example, I saw a boat on the shores of the Limay River. Though I felt completely tired from the journey, an impulsive decision to capture it guided me. I suddenly felt compelled to grab my camera and tripod. Without hesitation, I hopped on my motorcycle and set off to get a closer look. I felt a surge of adrenaline course through my veins.
As I arrived at the scene, it felt as though destiny had orchestrated the perfect convergence of elements. The boat, the sunset, everything seemed to be waiting for me. The magic unfolded before my eyes: I could see a symphony of colors and textures that transcended reality. It felt so surreal, almost like a painting. Many people later questioned me as to whether it actually happened, but I kept the memory to myself, savoring it. Upon capturing the shot, something in me told me it was some of my best work. It felt exhilarating.
One of the wonders of photography lies in its ability to surprise us. Spontaneous moments often surpass meticulously planned endeavors. While I may spend weeks conceptualizing a photo, sometimes the elements conspire against me. Weather conditions or unforeseen circumstances often alter the outcome. Everything feels in constant flux, and I remain attuned to these ever-changing dynamics. Clouds, in particular, serve as my reliable guides. High clouds signal a potentially breathtaking sunset, bursting with vivid hues. Descending clouds hint at a less vibrant display. My intuition compass is a humble yet effective method.
How I got my start as a self-taught photographer
Living in a close-knit community like ours in this small town fosters a deep sense of connection and respect for our surroundings. Here, life feels tranquil, unfolding at its own pace. I find solace in the rhythm of our existence. Each day, I seek out moments of clarity, whether it be a cloudless sky or the captivating presence of trees, prompting me to grab my camera. The days unfold naturally, and I ensure my camera is always charged and within reach, nestled next to my bed. Photography always held a special place in my heart, even from my childhood. I possessed an innate feeling that this was my path, and everything unfolded organically since. I am entirely self-taught, having never formally studied photography or photo editing. It is a skill that has developed within me, guided solely by my curiosity and passion.
I reside in the vast countryside, situated along the shores of the Limay River on Route 237. Villa Llanquín, nestled between the river and the forest, with majestic mountains on the horizon, looks like a true paradise. Its beauty inspired my passion for photography. In 2017, I bought my first camera. However, I felt overwhelmed by self-doubt, so I promptly stowed it away. Three years later, I gave it a second chance and took it out with me whenever I left home. During the pandemic, I plunged deeper into photography to keep me occupied. One day, I stumbled upon the most beautiful sunset, and everything felt aligned. I stared at it, completely struck by its beauty. Then, I rushed to share the images on my Instagram account, hoping to enchant the world with what I had seen. To my delight, the response was overwhelmingly positive.
Through my photography, I aim to preserve these beautiful landscapes
For me, sharing my photographs is a way of expressing my love for my land. Many people reach out, inquiring about the place and offering heartfelt congratulations on the photos. The world of social media is a fascinating realm. In our town, everyone drives their cars or motorcycles to get around. Nights feel peaceful. Autumn adorns the landscape with extraordinary colors, and spring brings its charm. Each season paints a unique picture. Growing up in such a breathtaking town has taught me to value everything that surrounds me. Thus, alongside showcasing its beauty through my photography, I implore those who visit to cherish and preserve it.
I hold a deep affection for this place, and sometimes the downside is that tourists do not always treat it with care. Through my photography, I also ask visitors to preserve the town's beauty by respecting the environment and treating it with kindess. The messages I receive online fill me with immense happiness and positive energy. They fuel my creativity and inspire me to venture out each day, seeking new and unique subjects to capture. I feel grateful for where I am in life, and I look forward to what the future holds for me.
All photos are courtesy of Nelson Salazar.
Translations provided by Orato World Media are intended to result in the end translated document being understandable in the end language. Although every effort is made to ensure our translations are accurate we cannot guarantee the translation will be without errors.
Pledge to be a #ConsciousCitizen today and demand #GlobalCooperationNow! by signing this petition. Sign Our Petition.