Thanks to the work and effort of the Andean Condor Conservation Project, hundreds of the world's largest flying birds were reinserted into their respective habitats, after being assisted and cured. The project always emphasizes the importance of its two wings: scientific and spiritual.
The condor is a scavenger bird and due to its diet, toxic baits become an invisible and often deadly adversary.
For Native American citizens, the condor is a messenger. The spiritual man does not speak to the gods, he does so through the Condor that raises his prayers.
The photos were taken at different liberation ceremonies in the Argentine provinces of San Luis and San Juan.

Translation Disclaimer
Translations provided by Orato World Media are intended to result in the end translated document being understandable in the end language. Although every effort is made to ensure our translations are accurate we cannot guarantee the translation will be without errors.
#GlobalCooperationNow
Pledge to be a #ConsciousCitizen today and demand #GlobalCooperationNow! by signing this petition. Sign Our Petition.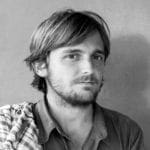 Photographer, artist, and tireless traveler. Or rather, it is the photos he makes, the pictures he paints, the places where he travels.
Nicolás presents himself saying that he was born in Buenos Aires in 1983, studied photojournalism with the master Hernán Canuti, also that he is a plastic artist and interested in the culture of Central Asia, the Middle East, and the native people of the Andes in South America.