On Sunday, August 7, 2022, the city of Bogotá erupted into celebration as the first leftist President in the country's history took his oath of office. Gustavo Petro, once a member of Colombia's M-19 guerrilla group, beat out conservative candidates in a party that long held power there. Thousands of people, including men and women from remote areas of the country, flocked to the Plaza de Bolívar and surrounding squares to witness the inauguration of the first left-wing government in Colombia. The crowd included the Indigenous Guard, peasants from the south of the country, Afro-descendant communities, youth, and survivors of the Patriotic Union. Petro promises to tackle inequality, boost anti-poverty programs, and bring more focus to rural communities. It was a historic day for many in Colombia.
For more stories out of Latin America click here.

Translation Disclaimer
Translations provided by Orato World Media are intended to result in the end translated document being understandable in the end language. Although every effort is made to ensure our translations are accurate we cannot guarantee the translation will be without errors.
#GlobalCooperationNow
Pledge to be a #ConsciousCitizen today and demand #GlobalCooperationNow! by signing this petition. Sign Our Petition.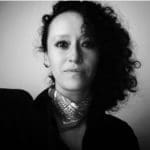 Freelance journalist interested in investigative journalism, migration, armed conflict, political violence, peacebuilding, transitional justice, human rights and development. I have experience working in the field with communities affected by the armed conflict in Colombia, in the reconstruction of the memories of victims and survivors. Political scientist and doctor in Social Sciences. I live in Bogota.
marianadelgadobaron.com