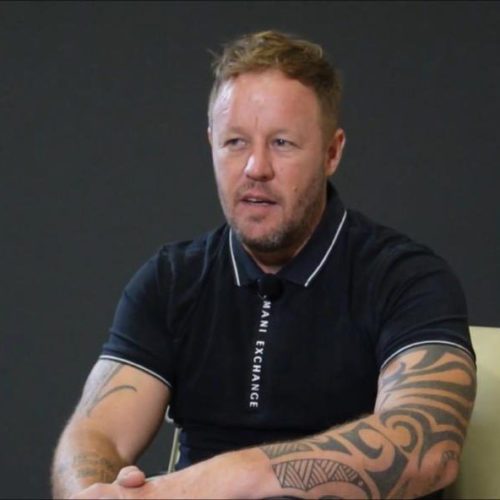 SANTIAGO DEL ESTERO, Argentina – My dog Beethoven saved my life. If not for him, I would ignore the world around me. Twenty-four years ago, I suffered a near fatal accident when a truck ran over my car. I spent 22 days in a coma. When I awoke, I had to rethink my entire life. Accompanied by my dog Beethoven, I began to value life from a more empathetic viewpoint.
In my earlier life, I raised purebred bulldogs, but in 2003 my in-laws gave me a street dog. My girlfriend's father, knowing my dog Brunilda faced kidney problems, said, "I'm going to give you a puppy." He wanted me to have another dog in case something happened to Brunilda. He showed up with a ball of fur. Beethoven looked like a Siberian puppy, and I fell in love with him.
As Beethoven grew, all his fell out and I realized he was not a Siberian. Annoyed, I went to my father-in-law and demanded to know what Beethoven was. "He's a street dog," he answered. I soon realized stray dogs became victims of the worse human cruelty. Before Beethoven came to me, I lived in a bubble. He changed everything.
Life changes drastically for man run over outside a bowling alley
I lived in Santiago del Estero and studied Forestry Engineering when a car ran me over at the exit of a bowling alley. I went into a coma and suffered two heart attacks. It took me a year to walk again. After my accident, something deep inside me changed. I felt lucky to be alive.
Urged by a feeling to do something more important with my life, I took part in humanitarian causes, but the emptiness remained. When I met Beethoven, I saw he too suffered like me. Beethoven taught me to overcome my circumstances and value life.
As I drove around, I began lowering the window of my truck to look for other abandoned dogs along the roadways. I lowered the music and carefully listened for cries or barks along the roadside and in the fields. I wanted to give street dogs a home.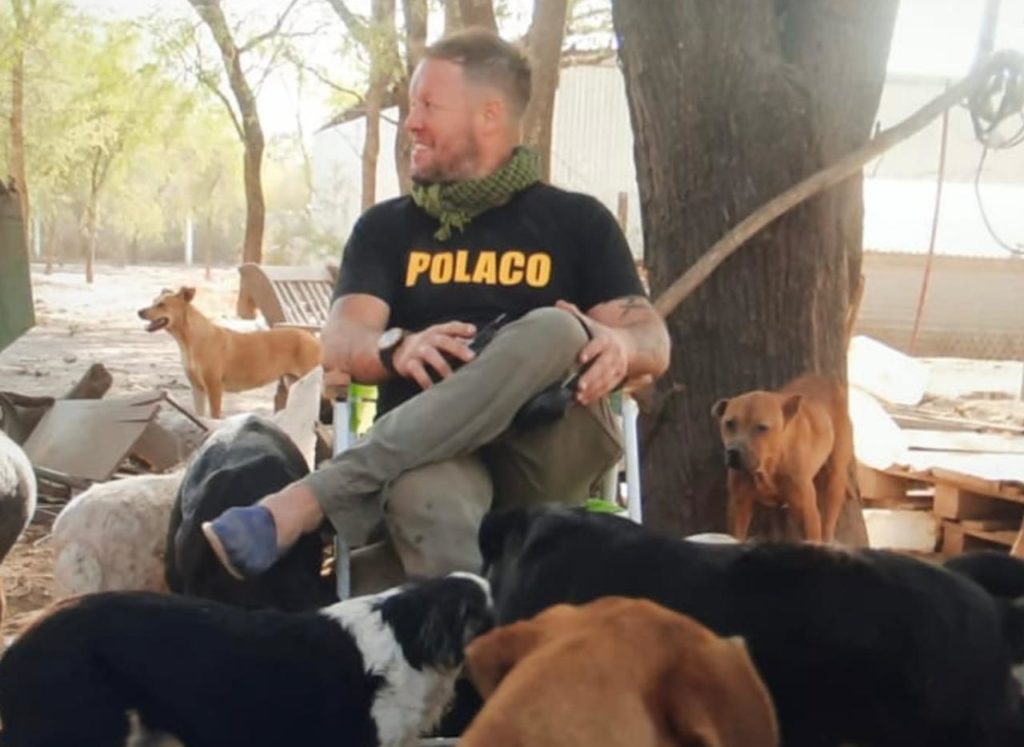 Up until then, I ran a company providing services in the United States. I earned good money and lived well, but something was missing. I began spending more time with Beethoven and my work felt less and less important. To make better use of my time, I began rescuing abandoned dogs.
I acquired a hectare of property (about two and a half acres) and established the foundations of my dog rescue. Eventually, I purchased another 20×40 lot on the outskirts of town, in the middle of the mountain. I began assembling a shelter.
Horrible accident leaves man in a coma, unable to walk
Before meeting Beethoven, I lived for material things. Today I live to help animals. Beethoven became my teacher, and he rescued me. I'll never forget that day on May 5, 1998. At 24 years old, I left a bowling alley at 6:00 a.m. when a big truck crushed my car.
I remember everything until the moment the truck hit me. Studying in the capital, I traveled 300 kilometers to the town of Bandera to visit my family for the weekend. That night, we went out dancing. When the night ended, I took my brother to my mother's house. Driving in the cold and wet weather proved treacherous.
I took another friend home and then, a half a block away by the bowling alley, I huge truck hit my car. A drunk man behind the wheel caused the accident. I remember the truck bed lying on top of me. I closed my eyes as the rain droplets fell on the windshield. Twenty-two days later, I opened them again in the hospital.
My ex-girlfriend, mother, and father surrounded my bedside. Immense emotion erupted when they saw me wake up. To them, the days during my coma felt eternal. They held onto hope when I showed signs of healing, giving them in a period of great darkness and uncertainty.
I learned later I remained trapped under the iron bars of the truck for an hour. My car twisted on top of me, crushing me. I did not die because the seat broke, giving me some reprieve. The accident broke my hip, ribs, head, and my collarbones. With my legs crushed, I lost circulation and the muscles atrophied. I would have to learn how to walk all over again.
From walking again, to rescuing dogs who experience extreme cruelty
Rehabilitation proved difficult and brought me terrible muscle pain. It took over thirty minutes to traverse one block with a walker. Lying on my back in bed, they put electrodes on my leg. I saw the leg move but could not feel it. When the muscles began to respond, the pain felt excruciating. I endured the pain without medication to avoid damage to my stomach.
In the end, through sheer willpower, I walked again. I spent the next two days feeling suddenly indebted to life and more spiritually connected. The realization consumed me: I needed to live life more fully.
After that, I sold my company and dedicated myself to rescuing dogs. My specialty became trauma rescues, which means looking for dogs in critical situations due to abuse, cruelty, injuries, and mutilations. A neighbor or a note on social media alerts me to a situation and a veterinarian on my team often accompanies me.
We quickly acquired our first 37 dogs which gave life to El Montecito de Los Canichones, a shelter where today we have rescued 400 dogs from abandonment, physical aggression, abuse, and even rape.
The first dogs we rescued came from appalling conditions in the agricultural area of Santiago del Estero. Those who lived looked like skeletons. Dogs often experience domestication, losing their survival instincts. People then discard them. They experience malnourishment because they do not know how to feed themselves.
The 400 dogs we rescued and live in our shelter experienced the worst of our society. Humans commit violence against animals with full consciousness of their actions. Some even endorse this cruelty, but others fight back. Thanks to a large community on Facebook, neighbors create alerts and the police even intervene. We focus on the dogs subjected to extreme violence, those who are disabled, or are elderly.
Founder dreams of ecotourism lodging where visitors can volunteer and support the animals
While many of our dogs can spend their lives in the shelter, people do appear who offer safe and loving homes. They can adopt by signing a strict contract. Campaigns support us, allowing public and free sterilization of dogs. A veterinarian accompanies us throughout the adoption process, and we do follow-ups with the adoptive parents.
I plan to carry out further works in Montecito de Los Canichones. We intend to install a sprinkler irrigation system in the entire refuge area, and to bring in children from area schools for tours. Further, we will install electrical energy and buy a solar inverter. This will allow the use of fans, refrigerators, and electric lights; and will teach the children about renewable energy. In time, I hope to build two cabins and install a veterinarian inside the shelter to tend to emergency needs and other procedures. We will add 200 meters of wire mesh around the kennels.
In addition to the physical upgrades, we are launching the "Santiago Fashion Winter Edition," an event consisting of a parade where models walk the runway accompanied by shelter dogs.
Together with my work team, I dream of the refuge becoming a tourist complex called Eco Turismo Canichón, using four hectares of annexed property next to the refuge. The tourist complex will include 10 cabins for lodging, where people can spend the weekend, connect with the shelter, and work as volunteers. The cost of lodging will support veterinarian expenses, supplies, and food.
Translations provided by Orato World Media are intended to result in the end translated document being understandable in the end language. Although every effort is made to ensure our translations are accurate we cannot guarantee the translation will be without errors.
Pledge to be a #ConsciousCitizen today and demand #GlobalCooperationNow! by signing this petition. Sign Our Petition.