Horror of child rape cases sparks helper app
Child rape was becoming rampant in Kano. In one case, someone raped a child to death. I decided that I wanted to make a difference and came up with the idea to develop Helpio.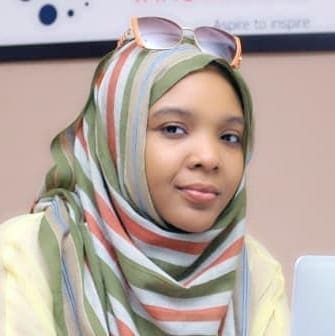 KANO STATE, Nigeria — In 2020 I read about two rape cases that disturbed me.
One victim was a four-year-old girl, and the other was a 12-year-old boy.
Child rape was becoming rampant in Kano. In one case, someone raped a child to death. The police in Kano had recorded 54 cases of child rape and made 60 related arrests.
I saw how the community stigmatized victims of rape, some I knew personally, and how they didn't get the support and justice they needed.
I decided that I wanted to make a difference and thought about ways to help. That's when I came up with the idea to develop Helpio.
Developing the application
I started developing the beta version of Helpio in 2020 during the lockdown in Kano state. The app was later published in the Google store in August 2020 and made available for download in both Hausa and English languages.
So far, the Initiative for Support of Victims of Sexual abuse, Orphans and Less privileged (ISSOL) and Equity Destitute, Child Right and Welfare initiative (EDCRAWI) have signed up on the platform.
The Helpio mobile application provides a safe space for women and children victims of sexual abuse and molestation to help report the abuse.
The app features partnerships with the NGO's multi-disciplinary response team made up of counselors, lawyers, medical professionals, and advocates who provide counseling, medical evaluations, court preparation, emergency shelter, and more successful prosecutions.
Victims and their guardians can talk to experts, get more information about sexual abuse, share stories, and find help centers.
Coding as a passion
I recall that I started learning IT skills from my brothers when I was in junior secondary school and subsequently became a self-taught developer. I was intrigued by problem-solving and how there were so many different ways to tackle one problem.
I was fortunate enough to carry on my studies at the Federal College Of Agricultural Produce Technology Kano, where I graduated with a bachelor's degree in computer science.
In 2019, I attended the Dev Global Leads Summit at the Facebook Headquarters in Menlo Park and the F8 Developer Conference in California, where the Swedish Institute awarded me a diploma during its "Leading through Change Program."
I then hosted a "Women in Tech" webinar for young Muslim female tech developers. I moderated the first-ever Kano Women in Data Science Conference. In October, I was named one of Business Day's "60 Nigerian Women Champions."
My foundation and outreach projects
As a passionate Android developer and a "women in technology" advocate who believes in and supports social change, I founded Shamrock Innovations.
Shamrock Innovations is a women and youth-centric innovation hub in Kano, providing space for women and youth to collaborate, innovate, explore, create and provide solutions in business and technology.
Shamrock Innovations supports members through education, mentoring, community events, and collaboration. At the same time, the office environment gives them access to a professional, productive space where they can grow a prosperous business built on the foundation of a robust community.
Through Shamrock Innovations, I founded SheCreateNG, a community of the next generation of African women in tech. Shamrock also owns Hatsi NG's startups, which sells farm produce, and Sakamako, a result management system.
Translations provided by Orato World Media are intended to result in the end translated document being understandable in the end language. Although every effort is made to ensure our translations are accurate we cannot guarantee the translation will be without errors.
Pledge to be a #ConsciousCitizen today and demand #GlobalCooperationNow! by signing this petition. Sign Our Petition.