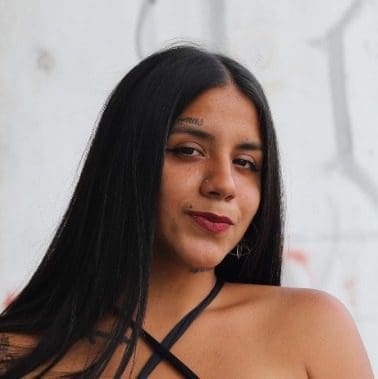 Trigger warning: This story contains themes that might be difficult for some readers including themes of abuse, self-harm, and suicide.
BUENOS AIRES, Argentina — At four or five years old, my grandfather abused me. It took a long time to accept what happened and even longer to process it. For years, the world disgusted me. I felt like a stranger in my own skin. I hurt myself and wanted to end my life. Ultimately, I managed to find a way to cope.
Athletics helped me reconnect with my body and music helped me find my soul. Today, as I promote my project La Negra Azul, I focus on writing music and finding joy and inspiration in the things around me.
Read more stories from Argentina at Orato World Media
The first years of my life were forever tainted by horror
We grew up poor and as a young girl, my family lived at my grandparents' house. Each day, my brother went to school and my parents and grandmother set off for work, while my disabled grandfather took care of me. We stayed home alone all day.
The first memories I have of my life revolve around him abusing me. No one explained that what was happening was wrong. I thought it was normal to play like that with my grandfather. I used my imagination to escape the reality, living in a world of pretend.
Not long after, neighbors began to talk, and we moved out of the house. People believed he abused another girl, and I believed he did, because he often used her to make me jealous. The situation remained incredibly sick. Some of the neighbors threatened to burn down our house, but in the end nothing happened.
While the suspicion remained, the topic slowly became diluted. One day after we moved out, the whole family went to visit my grandparents. Everyone gathered on the patio, and as I entered the house, he tried to touch my leg. This time, I shoved his hand away and walked out.
We never talked about it, nor did I tell anyone in the family about the incident. My grandmother, whom I suspect always knew, questioned why I wore a short skirt that day. According to her, as a seven-year-old girl, I was provoking him. I began to feel a strong sense of guilt that took years to go away.
After his death, I began to live in denial
Before I turned eight years old, my grandfather died. We had heard he was very ill and went to visit him at the clinic. By the time we arrived he was already gone. While too young to fully understand it, when I saw my grandmother crying, I knew he passed. I remember it as a happy day. We got together as a family with all my cousins and shared a weekend at the villa. A great sense of relief overtook me, mixed with some guilt. My cousins looked sad, but I could not fully grasp at the time why I did not feel sad myself.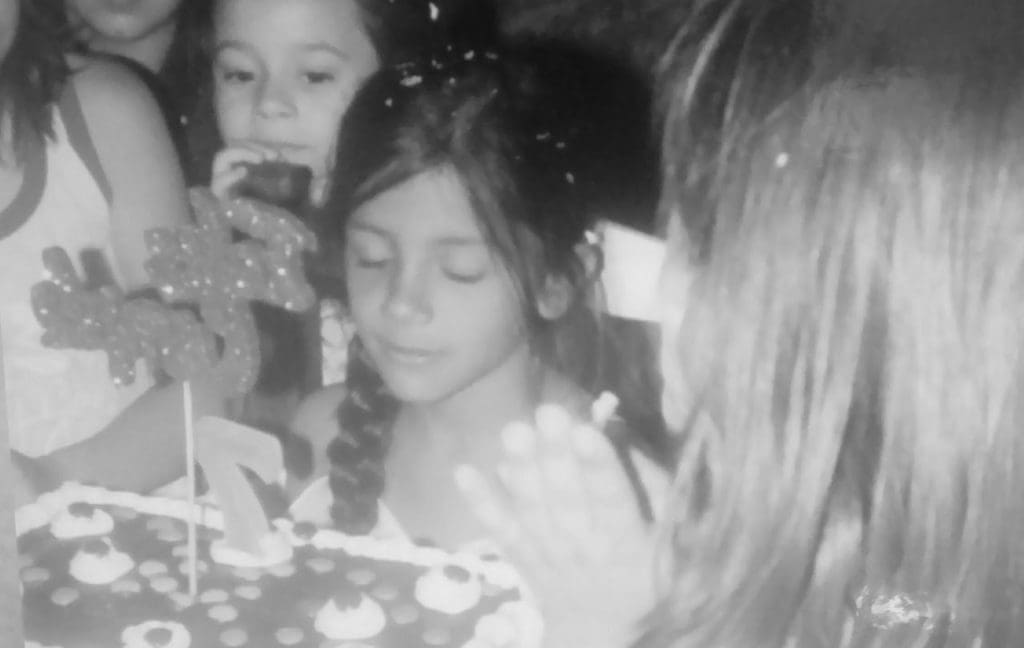 At that age, I still could not believe the things he did to me. Some of it felt like a weird dream. I tried to suppress it for years, which only hindered my health. I suffered a few episodes of seizures, including some where I became completely paralyzed. My parents told me those moments terrified them. They approached me as I laid on the floor, crying and panicking, and tried to talk to me. They said I had no reaction to their presence. The strange thing is, I remember it exactly the other way around. I recall crying and feeling like they did not listen.
Finding an escape from the constant shadow of abuse
One of my aunts wrote poetry. Occasionally, she posted her poems on Facebook or showed me her notebooks. I did not understand anything back then, but it caught my attention. At the age of eleven, I started writing too. We lived in a very small house, with only two rooms. With a single bedroom divided in two, my brother slept on one side in a bunkbed. My parents slept in a bed of their own on the other side, and I slept in a smaller one next to theirs. When I needed personal space, I sat in a chair one wall away.
Though still quite young, I felt more and more certain what happened was not a dream. At night, I suffered from insomnia. The constant anguish I felt kept me from sleeping. I cried a lot and turned to writing to free myself from these feelings, while everyone else slept. Around that same time, I began to self-harm.
I cut my arms as a way to release the guilt. I felt angry for not defending myself and not telling my parents. Almost every night, I filled pages of my notebook with so much fury. Sometimes, I tore up the pages and tossed them away, hoping to let it go. I posted some on Facebook as well. During that time, I entered a very depressive period, when I went out looking for ways to end my life. Whenever I stood on the train tracks, I thought about jumping. Anytime I crossed a street, I thought about getting run over. The only good thing in my life was writing.
Finally confessing everything
One day, while walking home from school, I turned to my best friend and confessed everything. It felt strange, but freeing. Then, over the weekend, as my mom cleaned the house listening to music, I began crying uncontrollably. It felt like an explosion of emotion. She never saw me like that before. I ended up telling her, and later my aunts, everything about my grandfather.
Soon, the entire family knew, and they supported me. My mother did not say it herself, but I learned she also endured abused. I began to understand many of her issues. She often had nightmares and outbursts. For years, people in my family tried to cover it up. My grandfather abused all seven of his daughters, including my mother. I did not get mad at her for not speaking up sooner. It is one of the hardest things for any victim to do.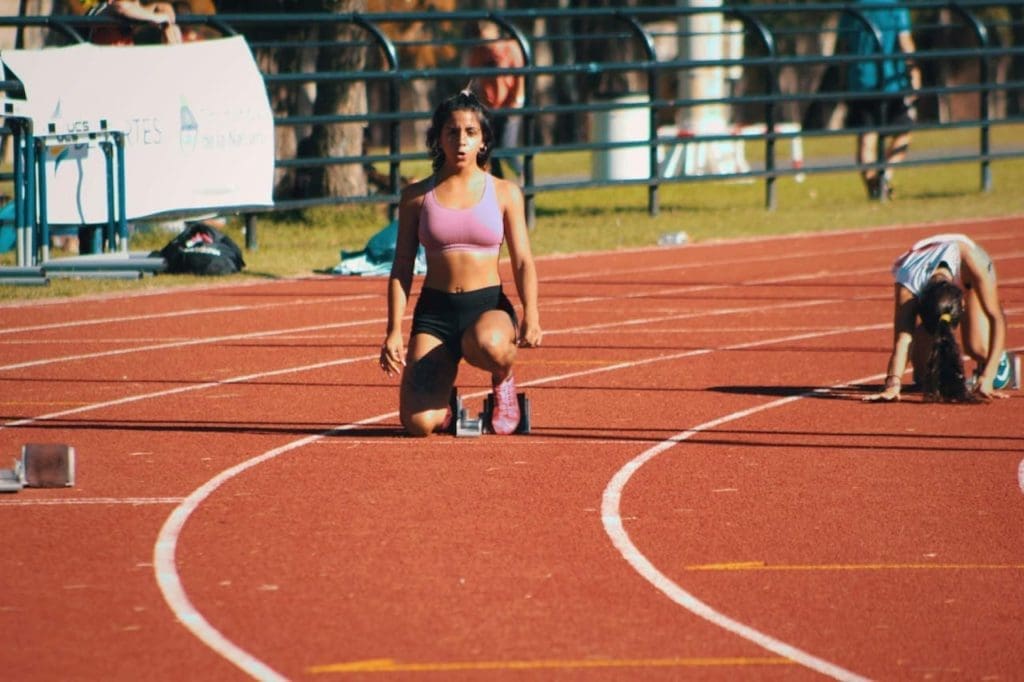 At school, we had athletic classes. I felt incredibly free whenever I ran. A trainer noticed me and recognized my potential. We started working together and I competed nationally. I ended up among the 10 fastest runners in the 100- and 200-meter races in Argentina for my age group. I felt so happy. Athletics ultimately ended for me because my coach, a man 30 years older than me, started coming on to me.
It saddened me because I saw him as a father figure. In addition, the training felt too demanding for me at that time. I took five pills a day, trained double shifts, and was constantly told I was too fat by my coach. Eventually, I got tired and quit. I competed for a while longer with a different coach, but after the pandemic, I gave it up completely.
In parallel, I secretly started working as a sex worker
I often noticed one girl in our friend group possessed a lot of cash. She said it came from her babysitting job, but eventually confessed the truth. While she began to tell us about her sex work, I kept thinking, "There is nothing wrong with this." She was independent and earning a lot of money. I decided to give it a shot. I had been with men a thousand times for free, and none of them ever satisfied me, so I thought, "I might as well make money from it." One of our friends ended up walking away from us because she did not agree with what we decided to do.
I started promoting myself under a different name virtually. Some colleagues I met through the job recommended me to clients. I did really well, especially with erotic content online. At that time, not many girls used OnlyFans, so my profile got a lot of visits. The first few times, it all felt new to me and my nerves took over. Then, I arranged to meet up with a guy. We met in a hotel, and that was that. It did not bother me. I always did it for the money. When my family found out, everything changed between us. They felt horrified, claiming me to be a victim of trafficking and exploitation. It felt terrible to hear those things. The only world I knew of sex work was the one I frequented: independent, without all those horrible situations that others imagined.
My family initially felt horrified by my actions
My mom did not agree with my actions and for a while, we avoided speaking to each other out of anger. I shared posts on Facebook promoting sex work as something valid. She retaliated by sharing posts claiming sex work exploited women. It felt like a passive-aggressive fight between the two of us. Today, she understands it a bit better. I discuss it openly on my social media platforms, where she follows me. Things feel more natural now between us. As a girl, I felt I couldn't make my own decisions about my body. Yet, when I finally began to do so, the world suddenly attacked me for it.
I don't know if I like this job. If I earned the same amount doing something else, I would do something else. Among all the options laid out for me, I do prefer this one. If someone offered me a job as a waitress for eight hours from Monday to Saturday, I would say, "I'd rather be a sex worker." I like my independence and managing my own money how I want to. The main thing I liked was the control I regained over my own body. The choices I made finally felt like my own, not someone else's.
The start of my music career
I always loved to sing. I felt like I could pour out all my emotions into music, and was left feeling peaceful after every song. My other grandmother, my father's mother, organized anti-racist events in Lomas de Zamora where I read poetry to the public. She encouraged me to write and record my own songs. Together with my brother, we recorded Kilombo. It's a cumbia, RKT style, wherein I expose how society sees me and how I see myself. The first time I sang it, I felt so nervous. At an event hosted at The Lomas Theater, a ton of other artists and I were scheduled to perform. Before the show, another performer set to present an Afro dance, told us she too had been abused. While I listened to her story, I began to cry.
I saw it as an opportunity, with my entire family there, to talk about sex work. Before I sang, I recited a poem about sex workers, saying I was proud of what I did. As I stood up in front of everyone, I proudly shouted "No, there is nothing wrong with this and I will keep doing it." Then, while I sang, I felt like I was losing my breath and agitation set in. A lot of people seemed surprised I talked about anti-racism in my song, especially in a genre like RKT.
No one else had taken on that topic in such a way. In addition to my abuse, I experienced a lot of racism as a child. I could not understand why it seemed wrong to be me and for years, I felt ashamed of my skin. While the abuse and racism hurt me growing up, today, I feel stronger. I remain proud of who I am. While it took me a long time to heal properly, I feel closer to my true self than ever before.
Translations provided by Orato World Media are intended to result in the end translated document being understandable in the end language. Although every effort is made to ensure our translations are accurate we cannot guarantee the translation will be without errors.
Pledge to be a #ConsciousCitizen today and demand #GlobalCooperationNow! by signing this petition. Sign Our Petition.