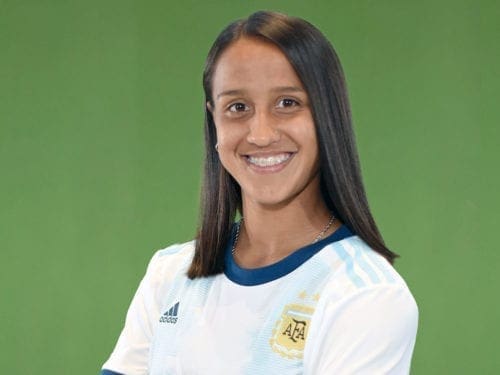 PARIS, France—A chill ran down my spine when I first looked upon Le Parc des Princes in Paris.
It was massive with impeccable green grass. And beautiful. It looked like a rug upon which you wanted to lie down and sleep.
I watched my teammates from the sidelines in awe. More than anything, I wanted to set foot on the pitch and hear the roar of the more than 20,000 fans as I ran down the field.
Then, my time came. The minutes flew by, and I left everything I had on the field. On the pitch, nothing else mattered.
I remember coach Carlos Borrello calling me. I opened my eyes wider than ever before. My heart felt as though it would leap from my chest.
Honestly, I couldn't hear what he said to me. Everything, the euphoria, the adrenaline, overtook me, washed me away into the Prince's Park.
The only thing I heard was, "Come in and enjoy."
And that was all I needed.
Mad about soccer
It's surreal to think that, five years after my first appearance in the Soccer First Division, I would be wearing shirt No. 10 — just like Messi, just like Maradona — in France for the 2019 World Cup.
Me, a 17-year-old player from Argentina, who somehow had her childhood field named in her honor.
Now, I'm 18-years-old and playing for Juventus in Italy.
My life isn't normal. It's been a short and fast journey full of emotion that led me to where I am today.
But I don't stop. I'm not satisfied with stagnancy.
When I was three-years-old, I used to go to the pitch where my father played with his friends to bother him. And, when people gave me dolls, I used to pull their heads off to use them as soccer balls.
For me, soccer is everything.
I played with my brother and cousin in the Villa Lugano neighborhood of Buenos Aires. When I wasn't playing, I spent hours looking out the window of my house watching people play.
I never imagined that, in a few short years, that same pitch would bear my name.
Equality in sports
Supported by my family and friends, soccer is the path I chose to walk from the beginning.
Unlike many girls who play soccer in Argentina, I was neither mistreated nor the victim of prejudice. Being a woman has not slowed my progress.
People always welcomed me with open arms and gave me the space to do what I wanted.
Sadly, I know that many soccer players did not have that same opportunity because of the discrimination they experienced.
They were not allowed to have fun, make a living from soccer, or even compete at a high level.
Today, that reality is changing.
Las Pioneras started this movement, and they're just gaining recognition now.
RELATED: Las Pioneras founder 'saved by soccer'
RELATED: Argentine soccer star Evelina Cabrera 'shaped by the past'
We as women soccer players continue to fight for our rights, for equality, for what belongs to us.
An outlier case and living with pressure
I received a lot of help from the very beginning of my career, for which I am grateful.
It took some time to understand the complexity of the game. I am incredibly fortunate to have reached a high level in a such short period of time.
I don't like to say it, but few players had their first appearance in the Argentine National Team at the age of 15.
But I don't feel pressure from this reality, at least not from the outside.
I have internal pressure because I want to improve, day by day, to achieve even more.
Boca fan playing for River
I made my first professional appearance when I was 13-years-old wearing a River Plate shirt—the arch-rival of my family's team, Boca Juniors.
I remember that I was very nervous, but full of joy. Though, I am always happy in a soccer field.
When it was my turn to play the "Clásicos," my father wanted me to play well, but selfishly, not for the team.
The most he could say to me was, "Hopefully, you'll tie."
River Plate was the club that allowed me to grow.
There, I learned how to be a professional player, how to interact with the ball, and understand the role of discipline in sport.
I always gave everything for my club, and I didn't care about fanaticism.
After River, I went to UAI Urquiza in 2019, where I reached my highest level in Argentina. There, the club opened the doors to the Argentinian National Soccer team and a professional career in Europe.
I played 13 matches at the UAI, including the international "Copa Libertadores" tournament, where I scored two goals and two assists.
My strength is and always has been dribbling. My ability to move the ball is what opened doors for me.
Then, the call came. I was with a friend, and could hardly believe what I heard.
I took a plane and, after 15 days of quarantine, I was finally able to train and meet my teammates.
Being here gives me immense happiness.
It is an honor to play for such a great club.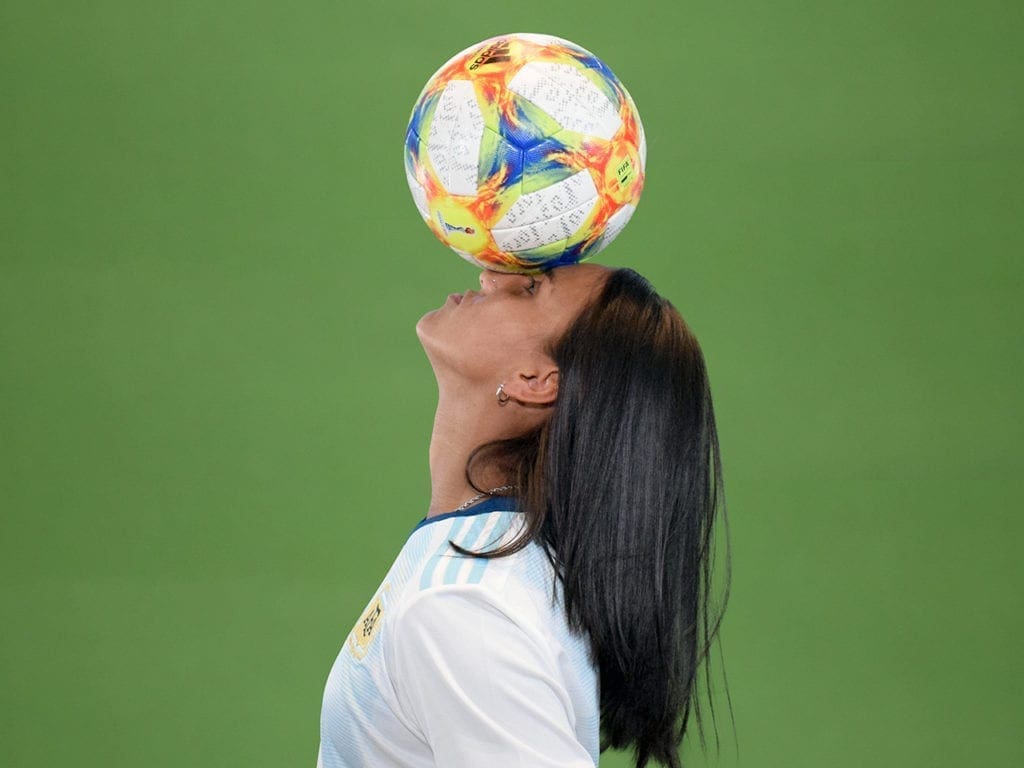 The call that changed my life
Playing in Italy excites me, but nothing can compare to playing the 2019 World Cup in France.
It was my dream to play in a World Cup. I knew it would be difficult, but I fought for it to happen.
As the coach did not call me for the friendly practice matches, I thought that my chances were minimal.
Suddenly, he called me the last week before publishing the list of players going to France.
I couldn't believe it.
The first thing I did was tell my mother, who was more excited than me. Thanks to my family and the people around me, I would play in a World Cup.
France was full of five-star luxury hotels and a life I couldn't even imagine.
I didn't feel pressure. I was there for fun.
It was like I was still the same Dalila from my neighborhood in Buenos Aires who only dreamed of playing at this level.
Then, on May 24, I played against Uruguay. We sealed a 3-1 win.
Golden ball
I've achieved more than I could have ever dreamed. Now, I want to excel in Italy and make history with the Argentinian National Team.
After my World Cup dream came to fruition, a different image appeared in my head: the Golden Ball.
Now, I am fighting to one day achieve that goal.
Translations provided by Orato World Media are intended to result in the end translated document being understandable in the end language. Although every effort is made to ensure our translations are accurate we cannot guarantee the translation will be without errors.
Pledge to be a #ConsciousCitizen today and demand #GlobalCooperationNow! by signing this petition. Sign Our Petition.