Father and son nearly lost their lives during an Alianza match that quickly turned deadly at the Cuscatlán Stadium in San Salvador
By six o'clock, the queue of waiting fans grew into a massive herd. Throughout the crowd I saw young boys and girls, elderly folks, and intoxicated people. Tensions appeared to be rising.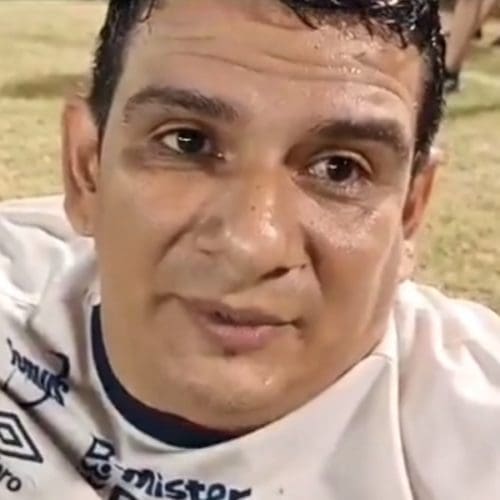 SAN SALVADOR, El Salvador — One Saturday, my son and I made our way to the Alianza Games at Cuscatlán Stadium. I felt so excited to share this moment with my son and never fathomed anything dangerous would take place at a soccer game. Then, on May 20, 2023, the event quickly became chaotic.
People started shouting for the gates to open and let us in, pushing and shoving. We saw no way to escape. The weight of the crowd made it impossible for us to stand our ground and a wave of panic came over me. In a matter of seconds, the gates crumbled under the force of the people, propelling me and my son forward into a stampede of fans. Five meters from the entrance to the stadium, we both tumbled to the ground.
Read more stories from El Salvador at Orato World Media
I felt paralyzed on the ground as I watched my son disappear into the crowd
I always enjoyed attending the Alianza soccer games. In the early years I went alone, but eventually began inviting friends. When my son came into the picture, I eagerly introduced him to my cherished tradition. Ironically, when I bought the tickets for the 2023 games, something felt off, but I couldn't put my finger on it.
The games always attracted huge crowds, but I never experienced a problem where they closed off the gates. This year, by six o'clock, the queue of waiting fans grew into a massive herd. Throughout the crowd I saw young boys and girls, elderly folks, and intoxicated people. Tensions appeared to be rising.
As the queue began moving more slowly, complaints sounded out from the crowd. Due to the sheer volume of people, mobility became impossible and attempting to leave proved futile. As time went on, it became harder and harder to breathe. When the crowd broke down the gate and my son and I tumbled to the ground, he became trapped under 15 people, laying there suffocating. Paralyzed with fear and desperate to help, I held his hand until I lost all strength and fell. My legs became weak and I found myself sitting on the ground, on the verge of passing out.
Chills ran through my body, certain we were going to die. As I looked around, I saw other people falling to the ground, motionless. In the days that followed, guilt and fear have haunted me. I don't know what I would have done if my son had been killed in the stampede at Cuscatlán stadium.
Victims were scattered all around us like on a battlefield
During the stampede, I tried my best to hold onto my son. Every muscle in my body fought to keep us standing, until I no longer could. In that moment, I truly believed he died. I lost sight of him among the group of people suffocating me, and I felt completely helpless. Minutes later, I noticed people from inside the stadium rushing out to assist the victims. I shouted for them to rescue my son. They asked me what he looked like, and I provided a description. Watching them, I felt the strength returning to my body, and I stood back up.
In the distance, I spotted the people bringing my son to me. I ran and embraced him. Neither he nor I had the strength to walk, but I urged him to hold on until we reached the field. When we arrived, medical attention awaited us. Both my son and I needed help with our injuries. We laid on the grass as they administered oxygen. We witnessed the heroic efforts of lifeguards, fans, and even players themselves, as they came together to help us. Thankfully, no one dear to me lost their life that day.
However, I did witness death that day. The haunting words of the lifeguards echoes in my ears: "There's nothing more we can do. They're gone." I felt so many things at once that it rendered me numb. Stretchers and oxygen tanks whizzed back and forth next to me. Desperate cries and sheer panic reverberated throughout the scene.
This could have been avoided if proper measures were taken
After receiving treatment as I lay in the grass, my blood pressure surged, prompting my transfer to a nearby hospital. In those fleeting moments before departing, I reached out to my family, my wife, and a few friends. I wanted them to know we survived. My wife, our daughter, and some friends immediately drove to find us. After being stabilized and discharged from the hospital, we faced the aftermath of our trauma. That night felt unbearable. Sleep alluded me until four in the morning, haunted by the images burned in my mind. The anguish I feel about the thought of losing my son continues to torment me. 
These past few days following the stampede proved torturous. I gradually resumed my routine, but the comments and news about the tragedy persist publicly. I try not to look at any of it to avoid flashbacks. It will take us a long time to recover emotionally from what transpired that day. I doubt I will ever attend a live game again.
It feels silly and chilling to have to fear for one's life at a sporting event. My biggest concern remains my son's well-being and how he will process all of this. It still angers me they did not take the proper safety measures to prevent this from happening. Justice must prevail for the victims who survived and those who lost their lives.
Translations provided by Orato World Media are intended to result in the end translated document being understandable in the end language. Although every effort is made to ensure our translations are accurate we cannot guarantee the translation will be without errors.
Pledge to be a #ConsciousCitizen today and demand #GlobalCooperationNow! by signing this petition. Sign Our Petition.