Stand-up comedy is catharsis for Mexican woman with rare disease
I've faced discrimination from a very young age due to how I look, and I know it will continue. But the more hours I spent on stage, the better I felt. Comedy helps me heal.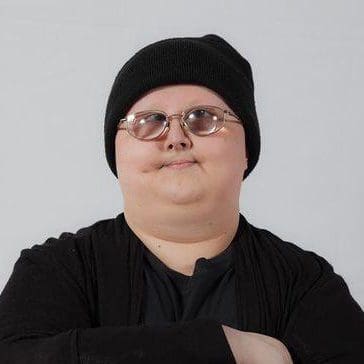 MONTERREY, Mexico— My name is Clarita Leticia, and I'm not your average 29 year old. In fact, I have something that only 200 people across the globe have reported: Hallermann-Streiff syndrome.
Those who suffer from HS often have "bird-like" features, including a small, beaked nose and undersized lower jaw. The experience of having HS varies greatly depending on the severity of the case. My effects are intermediate.
I have vision problems—without glasses, I see 10%, whereas I only reach 30% when I wear them. I do what the blind do; I see with my hands.
I don't have hair, and my adult teeth never developed. I also do not generate enough hormones, so I must take medication to complete my monthly menstrual cycle.
Despite my limitations, this disease does not prevent me from living my life. In fact, I've recently discovered that stand-up comedy helps me process my feelings and come out of my shell.
Hardened to the reactions of others
When people see me, they are usually scared, disgusted, curious, or a combination of all three.
People will often ask me what my illness is—my lack of hair makes them think I have cancer. They also sometimes believe that it is Down syndrome or that I have a developmental delay. Ignorance is on display everywhere around me.
Still others see me as a fetish and have even told me that they wanted to sleep with me just because I made them morbid. When I hear that, I don't know whether to believe that people are dreadful or just very stupid. I prefer lack of knowledge to evil intent.
I've faced discrimination from a very young age due to how I look, and I know it will continue. There is no choice but to become strong and learn to live with it. I'm outgoing, and it's easy for me to talk to people. However, due to the cruelty I've faced, I don't easily let my guard down and consider someone a friend.
However, it doesn't affect me as much as it used to. I've lived like this for 29 years, and I'm going to continue dealing with the horrible things people say and do to me; that is clear to me. Therapy helped me see things from another point of view and handle problems in a different way. I refuse to be worn out by people who are not worth it.
My first time on the stage
I came to comedy by chance. A friend told me that I would be good at stand-up and, although I did not have much idea what it was about, I wanted to check it out.
Without a routine or clear ideas, I got up in front of the microphone one night. Stage fright engulfed me—my hands were sweating, and I was hesitant, stumbling over my words. I was able to remember some old jokes that got me out of trouble in the end. My show lasted ten minutes, which served as just long enough to fill my spirit and make me want to try again.
The critics said that my humor had been very innocent, and they were right. I was not satisfied either. I wanted to improve, so I enrolled in a stand-up course.
I had to develop a routine as the classes went by, so I worked on some funny tweets. Black humor was my ally, since not many dared to talk about the specific topics that I covered. My friends also sent me material, and I felt very supported.
The more hours I spent on stage, the better I felt. Stand-up is a catharsis.
Comedy changed my life
Comedy helps me heal. It's a different world; it's making fun of and laughing at yourself, but you have to be prepared and emotionally healthy to face your problems on such a public stage. Otherwise, it could be counterproductive. If you can't laugh at your weaknesses, you can't make others laugh.
Every time I go on stage, I relax and enjoy every minute. There, I realize that I can help others who are different feel less invisible and less displaced.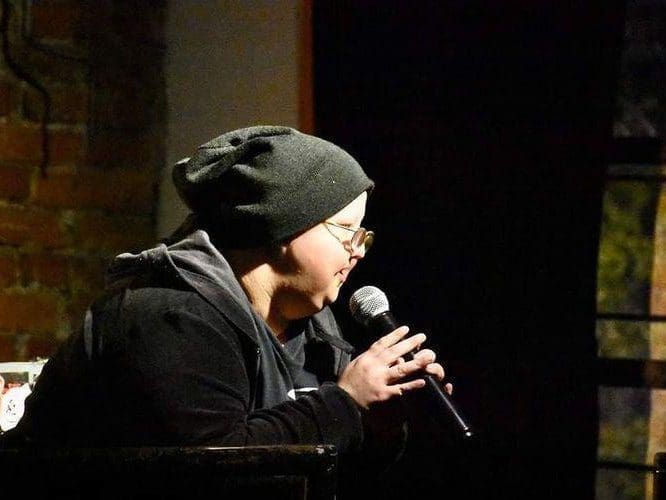 Translations provided by Orato World Media are intended to result in the end translated document being understandable in the end language. Although every effort is made to ensure our translations are accurate we cannot guarantee the translation will be without errors.
Pledge to be a #ConsciousCitizen today and demand #GlobalCooperationNow! by signing this petition. Sign Our Petition.