Former Olympic rugby player attempts suicide, turns to cooking and wins Top TikTok Content Creator award
Living with bipolar disorder made competitive sports difficult.  I held high standards, and berated myself at the slightest mistake. I felt drowned in everyday life, and fought hard to keep afloat.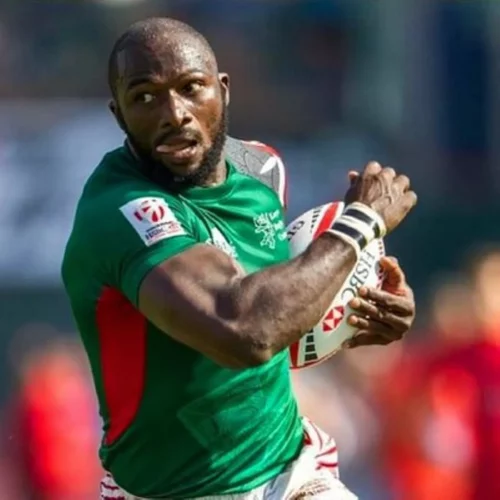 Nairobi, KENYA — As a professional rugby player for the Kenya 7s, I kept my mental health struggle a secret for many years. While I loved the sport, I felt suffocated and alone constantly. After attempting to take my own life, I decided I needed a change.
Cooking turned into a form of therapy for me. It started out as a small passion that helped me during my lows, and soon, it exploded into something bigger. By the end of 2022, my cooking videos reached millions of views, and I won an award as a Top Tiktok Creator.
During the 2016 Olympics, the pressure got to me. I tried to take my life  
Growing up, I always adored rugby. I felt drawn to it, and trained hard to make it professionally. By the age of 19, I started playing for the Kenya 7s rugby team, also known as Shujaa, as a regular starter. I documented some unforgettable moments throughout my time on the field. Many of those moments remain ingrained in my mind, like my 2016 try score against Zimbabwe that enabled Kenya to sail through to the 2016 Rio Olympics. 
Yet, throughout that time, I struggled with my mental health. I even attempted suicide, but most people ignored this part of my life. I kept so much to myself. Towards the end of 2022, I decided to go public with my bipolar diagnosis. 
I loved cooking even as a rugby player. When I attended the 2016 Olympic Games in Brazil, I suffered some terrible episodes and attempted to take my own life. The 32 stitches on my hand serve as a reminder of my close encounter with death. That night, I felt worse than ever, and could not think clearly. 
With bipolar disorder, I struggle with mood swings, such as depressive lows and manic highs. The medication helped me a lot, but I still went through difficult experiences. Cooking helped get me out of those lows. The many foods and cultures I experienced while traveling inspired me.
Cooking helped me cope with the highs and lows of Bipolar Disorder
Living with bipolar disorder made competitive sports difficult.  I held myself to very high standards and berated myself for the slightest mistake. I felt drowned in everyday life and fought hard to keep afloat. The kitchen felt like the only place where I found relaxation. I began filming myself preparing different recipes and uploading the content to TikTok and YouTube. I played around with different styles and cuisines and developed my skills slowly.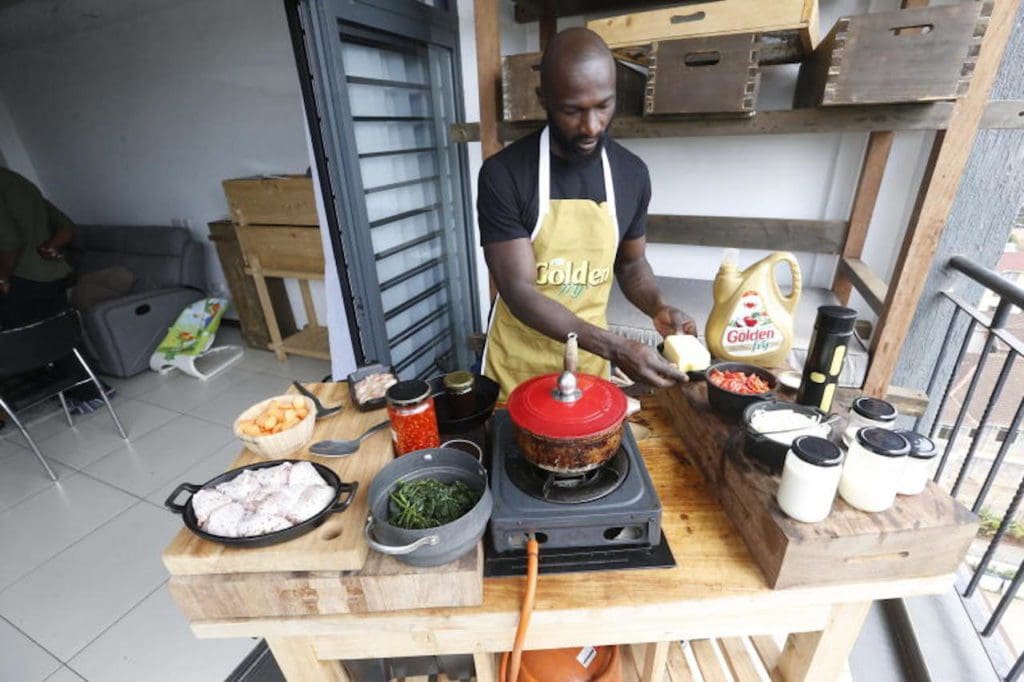 On the field, my mission always seemed clear and narrow: to win and bring the trophy home. I allowed no room for failure, or anything else. The pressure seemed insurmountable. After a long day, I longed to be in my kitchen, making something from scratch. Things felt different there. I gave myself a pause as I tried new things and let go of expectations, pouring I love into every meal. 
I started sharing some recipes online in 2021, followed by longer tutorial videos. My content spread to many platforms and opened opportunities for me to work with major brands for sponsored videos.  Seeing millions of people respond positively to my content makes me feel less alone. It warms my heart to interact with people also struggling with mental health issues, and connecting over our love for food. 
My content reached millions and I won the TikTok award
Those interactions helped me avoid overthinking and spiraling mentally. They kept me busy and gave me a chance to decompress at the end of a challenging day. I never imagined so many people would like my videos, let alone crown me a Top TikTok Creator.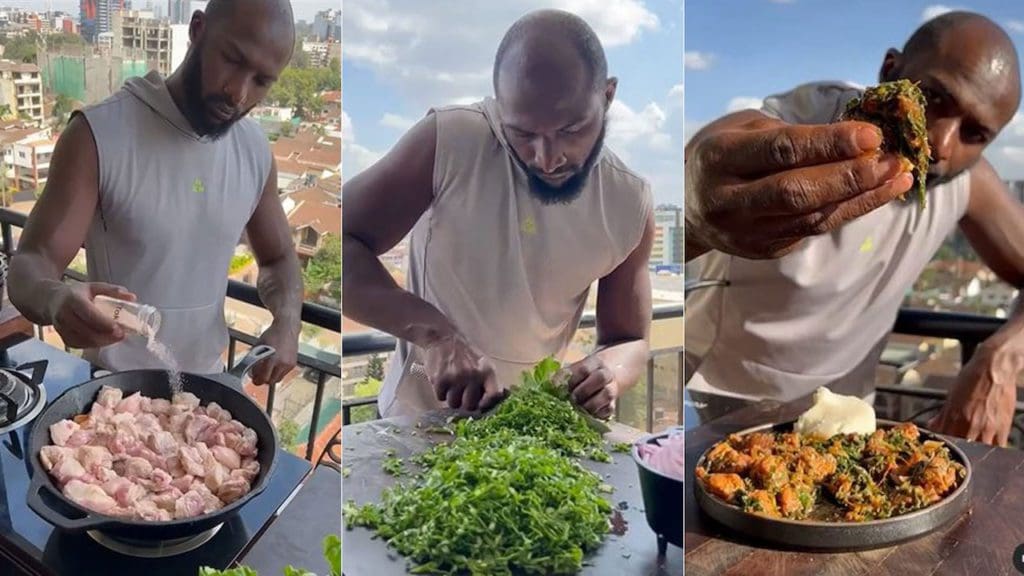 At the inaugural TikTok Top Creator Awards in Nairobi, for Sub-Saharan Africa, they announced my name as the winner. I could not believe it. As a self-taught chef, I felt proud of what I accomplished. I dedicated the award to my wife and children, and to the people out there fighting with bipolar disorder. There exists great stigma around BPD. I want to encourage people and show them that mental illness should not stop you from achieving your dreams. 
It can feel like the hardest thing to overcome sometimes, but finding something that pulls us out of the lows is vital. We must prioritize our mental health, and find what truly makes us happy. While I continue to hold a special place in my heart for rugby, cooking changed my life. When I stand in my kitchen, with music in the background, and fresh ingredients on the counter, I feel at my best.
Translations provided by Orato World Media are intended to result in the end translated document being understandable in the end language. Although every effort is made to ensure our translations are accurate we cannot guarantee the translation will be without errors.
Pledge to be a #ConsciousCitizen today and demand #GlobalCooperationNow! by signing this petition. Sign Our Petition.