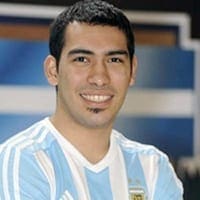 BUENOS AIRES, Argentina — I feel an enormous sense of pride when people stop me in the streets in Italy to greet me, ask for an autograph, or take a picture with me.
My days as a futsal player are a routine: I wake up, have breakfast, and train for several hours to prepare for games on Saturdays.
After lunch, I take time to rest my body and mind. I go for a walk and engage in recreational activities.
I always try to focus on my family. We are in constant contact. They are an essential part of my life.
But one day, that routine changed.
My father, who battles epilepsy, suffered a seizure while I was playing in Italy: the mecca of my sport.
I didn't hesitate and decided to return to the Argentina to be with my father.
Despite being in the prime of my career, I gave up my life in Europe to go back to my roots.
During the pandemic, my father was hospitalized for COVID-19. Due to a lack of health care personnel, I chose to join him in isolation.
There, in the hospital, I started training so as not to lose my physical condition.
After the hospital stay and thanks to my sacrifice and dedication, I was able to play again in Europe and represent Rome's Cybertel Aniene.
Having reached the elite of European futsal is not a small thing. Reaching that level twice is almost unheard of.
I worked hard to get where I am.
An unpleasant call
In December 2019, I represented the Serie A Sandro Abate team.
One day, I received a call from Argentina. My father's health issues had resurfaced.
At that point, he had had epilepsy for about 25 years. When he doesn't take his medication, he has severe reactions.
My head swam as I argued with my internal dialogue.
What would I do?
Anxiety took hold of me.
Amidst feelings of anguish and uncertainty, I knew what I had to do. It was time to end my contract and return to Argentina.
I was leaving my career, my future, behind.
But my father needed me. So I did what I had to do.
A turn for the worse
It's the middle of 2020, and I'm in Buenos Aires. I'm isolated due to COVID-19 when I receive a call from my dad's neighbor more than 200 kilometers away.
My father had another episode—a violent episode. Thankfully, my father recognized his neighbour and began to calm down.
The next day, he had another episode and was taken to the hospital where he remained sedated.
I packed my bags and got in the car.
Upon arrival in Santa Teresita, I was detained by police as I was neither a resident nor held a work permit.
Five hours passed in desperation as I pleaded my case. Finally, I was allowed to pass. I drove as fast as possible to the hospital.
The doctors didn't have any answers. He was in a delicate condition
The return home
An ambulance brought him to my hotel. From there, we set out on our own to seek medical attention in Buenos Aires.
Fear gripped me.
What if he has another episode on the road? What if we awoke and wanted out of the vehicle?
My father is a proud man. He was ashamed to admit when he had an episode.
But luck was on our side.
We arrived in Buenos Aires, and my dad made it to the hospital without incident.
I returned home to isolate as per government restrictions.
The diagnosis
Days later, his diagnosis showed pneumonia. He had tested positive for COVID-19 and was afflicted by an infection that resulted from not taking his medication for an extended period of time.
The doctors informed me that they required someone to stay with him throughout isolation due to a lack of available staff.
At that moment, I didn't hesitate. I packed my bag and ran to the hospital.
I went to stay with him, in a small room, without anything to do.
Anxiety enveloped me as the days enclosed in four walls without natural light dragged on. I thought only of negative things.
Until I thought of a way out of my own head.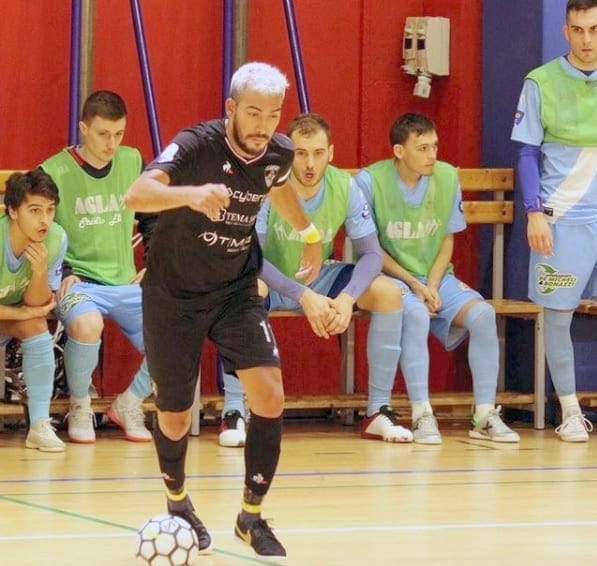 Training in the hospital
I had no equipment. And so, in a space no larger than six-feet by six-feet, I performed bodyweight exercises to regain my ability to play on the outside.
In each training session, I felt that I was unloading all the emotions that flooded my waking life.
It freed me of the thoughts that sought only to hurt me. It was a way to control my mind. I knew that I was going to come out stronger than before.
Knowing that my father would recover, I sought to return to peak physical condition to resume my career in Italy.
And then he began training with me.
Ten days later, we left the hospital together.
A sacrifice that pays off
Once I was certain that he was in good health, I decided to refocus on my career.
Now, I am back in Europe playing for Cybertel Aniene in Italy.
Today, my routine is much the same as it was before.
From Monday to Friday, I get up, have breakfast, and train for several hours. In the afternoon, I walk, rest, and sometimes do double training shifts.
At last, this beautiful routine that provided me with so much satisfaction has returned.
But, more importantly, I came out of that situation with deeper bond with my father.
Translations provided by Orato World Media are intended to result in the end translated document being understandable in the end language. Although every effort is made to ensure our translations are accurate we cannot guarantee the translation will be without errors.
Pledge to be a #ConsciousCitizen today and demand #GlobalCooperationNow! by signing this petition. Sign Our Petition.