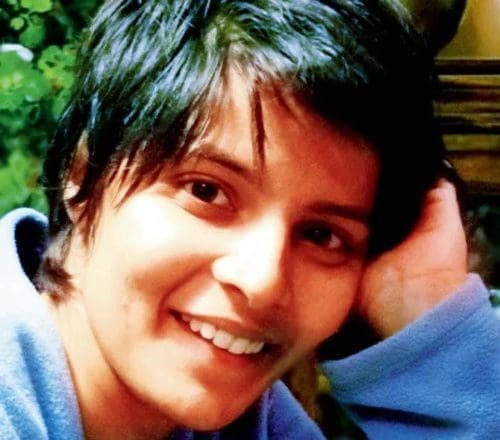 MUMBAI, India — I was in sixth grade when I realized I was different.
The intense feelings I had for my first crush led to ridicule because she was a girl.
I did not know there was a term for what I was feeling. When I shared this attraction with my sister she snapped, "Are you a lesbian?"
For the first time, I was mocked for my sexual orientation.
The pain of coming out gay in a homophobic society
I stayed in the closet for many years, unable to accept myself. Full of shame, I buried my feelings.
In my third year of college, a classmate outed me without my consent. He spread a rumor, which had consequences.
After that, students constantly nagged me about my hairstyle and how I looked masculine. My peers told me girls look prettier with long hair. I was labeled a lesbian, again.
Many believed homosexuality was a disease and I needed to be cured. The teasing and scorn led to being bullied and humiliated in public.
Friends stopped talking to me and hanging out with me. They reacted the way they were taught – with disgust.
Out of fear, I denied the rumors the best I could, unable to stand up for myself. Teachers and staff joined the torment. My misery, anger, pain, and helplessness kept me from accepting I was queer. I wasn't ready for that kind of hate.
To fight back, I came out as bisexual to my mother in 2007. Soon, I faced homophobia for the first time in the workplace. My colleagues talked about my orientation behind my back in a hyper-sexualized way. I was reduced to an object.
Peers deliberately referred to me using incorrect pronouns and I tolerated inappropriate questions. I was reluctant to discuss or explain my sexuality at work. I was not technically out of the closet at work and feared for my safety if I called out the homophobic behavior.
In college, I faced inconceivable cruelty and judgment. At the workplace, I suffered professional setbacks. Constant homophobia left me emotionally distressed and struggling with chronic depression.
Queer-affirming therapist helps me come out of the closet and find my voice
I lived life on autopilot, exhausted and emotionally hollow. Years of living in the closet, combined with the abuse I faced, left me feeling like I did not deserve love and affection. I did not belong anywhere.
I was told bisexuality is not a legitimate identity; that I was just confused. Being denied my truth hurt deeply and felt like discrimination. Eventually, accessing mental health care became a necessity for me.
I found a queer-affirming cognitive behavioral therapist and my life changed completely. I learned I suffered from internalized shame growing up in a country where sex is taboo and homosexuality is a crime.
My therapist did not attempt to transform me into a heterosexual person or eliminate my same-sex desires and behaviors. Together, we acknowledged that socially structured cultural norms defined a woman's identity. This did not have to be my truth.
Once I understood I did not have a mental illness, I embraced my identity and began the path to recovery. I began to understand and accept my queerness wholeheartedly.
Throughout all of it, my mother stepped up and supported me, acting as my rock. Without her help, I may have committed suicide.
In 2010, I started speaking about my bisexuality publicly. At 23 years old, the tables turned. Living an invisible life had been challenging, but coming out to myself was even harder.
To address homophobia outside, I had to address the internalized homophobia inside me. I had developed homophobic biases and inward hostility, and I believed them to be true. Because I was socially stigmatized, I accepted self-hatred. I applied society's negative perception to myself.
When I wholeheartedly accepted myself, I found my voice again.
Living queer in India and overcoming fear with activism
I could do none of this alone. In addition to seeking mental health support, I joined LGBTQIA+ support groups. I met people like me, going through the same journey and trying to find their footing. I did not have to hide anymore.
Before coming out publicly, I felt fearful. The volume of homophobia I experienced during my teenage and adolescent years scarred me and I expected the worst. I was in for a surprise!
As I devoted my life to activism, my self-compassion, self-respect, and self-esteem grew. Leaders began to invite me to television shows and news debates.
The support came because I was comfortable with myself. Coming out with pride made my life better in time.
Living queer in India is not easy. When you are a single woman, you face intense pressure to marry. There are no anti-discrimination policies upheld by the government to provide safe spaces for LGBTQIA+ people.
Even with my achievements, I dare not celebrate my love or my sexuality in the open. I must carefully select where and with whom I can be proud of my identity and relationships. I cannot walk with or kiss my partner in public as heterosexual people do.
We do not yet have confidence in the safe places being built. As the advocacy manager at Humsafar Trust [an NGO in Mumbai which promotes LGBT rights] from 2010 to 2016, I witnessed many queer individuals detained because of their sexuality.
If a man presented feminine or a woman presented masculine, authorities harassed and penalized them.
The fight to change India's laws and social norms
Today, I wish to be kinder to my younger self, so I speak up for my community. I serve as a diversity and inclusion consultant, sharing the homophobic experiences I faced and have seen in diversity forums.
This creates an opportunity to make work and educational environments safe, supportive, and friendly. I want to ensure what happened to me doesn't happen to others.
India's Supreme Court decriminalized homosexuality in 2018 by scrapping the draconian Section 377 of the Indian Penal Code that criminalized gay sex.
Section 377 was used as a weapon to blackmail and extort LGBTQIA+ persons. The police often harassed gay women who stayed together. There was no protection from the law when a same-sex couple ran away from home to live together. LGBTQIA+ rights were rarely discussed publicly.
Today, we have more media attention on issues concerning the rights of our community. The younger generation is more aware and less apprehensive. As a result, holding conversations, starting a dialogue, and coming out of the closet is a little easier. We welcome this change.
Fight for equality isn't over
Section 377 may have been struck down, but the judgment remains. People's homophobic mentality continues. Coming out to family remains a complex process.
Members of the community continue to face discrimination. We are not considered criminals anymore, yet legalization has yet to happen. I fight for our full constitutional rights like the right to marry, to adopt children, to surrogacy, and to property.
I fight for marriage equality. According to Article 14 of the Indian Constitution, the state shall not deny any person equality before the law or the equal protection of the laws within the territory of India.
If you believe in equality and non-discrimination, marriage is a right everyone should have. If I want to marry my partner, I should not have to leave my country. I deserve the same rights others have.
If a queer person's parents do not agree with their decision, but the state does, the law gives them immense power over their decisions. It lends legitimacy to the relationship. When the legal scenario changes, it automatically impacts the social scenario. Society will catch up.
We have a long way to go in terms of laws to protect the rights of LGBTQIA+ individuals in India, and laws regarding same-sex marriages. We must hold our ground. If I can, anyone can.
Translations provided by Orato World Media are intended to result in the end translated document being understandable in the end language. Although every effort is made to ensure our translations are accurate we cannot guarantee the translation will be without errors.
Pledge to be a #ConsciousCitizen today and demand #GlobalCooperationNow! by signing this petition. Sign Our Petition.