Peruvian YouTube sensation recreates Rosalía's Motomami pop tour, grows audience of 1M on TikTok
The Parque de la Exposición amphitheater in Lima looked completely dark. I entered with eight dancers, wearing our luminous helmets. When the time came, I stood up among everyone, wearing my red dress. Seeing so many people, all holding their cell phones with their lights on felt exciting and unreal.
LIMA, Peru — Last year, I fell in love with Rosalía's show in New York City. [Rosalía is a Barcelona-born international artist and pop star recognized for her gender-bending styles.] The show inspired me to do something. Initially, I thought of organizing a flashmob in Lima, dancing to "Bizcochito" at a traffic light. As I met with my team to plan it, the idea evolved into something bigger. We decided to recreate the entire concert in a nightclub and later in a venue that would better convey the experience.
When I first announced the show I planned to do, I kept people in the dark about the content of it, hoping to surprise them all. The Parque de la Exposición amphitheater in Lima looked completely dark. I entered with eight dancers, wearing our luminous helmets. When the time came, I stood up among everyone, wearing my red dress, just like Rosalía. Seeing so many people, all holding their cell phones with their lights on felt exciting and unreal. The dancers separated, and I stepped between them, took off my helmet, and began lip-syncing Saoko, the first song of the show. I thought I would be shaking with fear and nerves, but the applause gave me euphoria and made it even louder.
Related: Winner of Idol Kids takes us backstage in the world's biggest singing competition franchise
Performing was always my escape to something greater
As a child, I would summon my little sister, our cook, and cleaner to our living room to act as an audience while I performed. I played Britney Spears songs from a CD on the stereo, which had a microphone plugged in, and lip synced and danced. I did this once a week and they scored my performance.
After each one, I locked myself in my room to make improvements and get a better grade next time. I kept all of this from my parents because I did not want their perception of me to change. So much stigma surrounds the idea of a man dancing and performing. I felt they would question my masculinity. At that time, I believed I was straight and felt really repressed.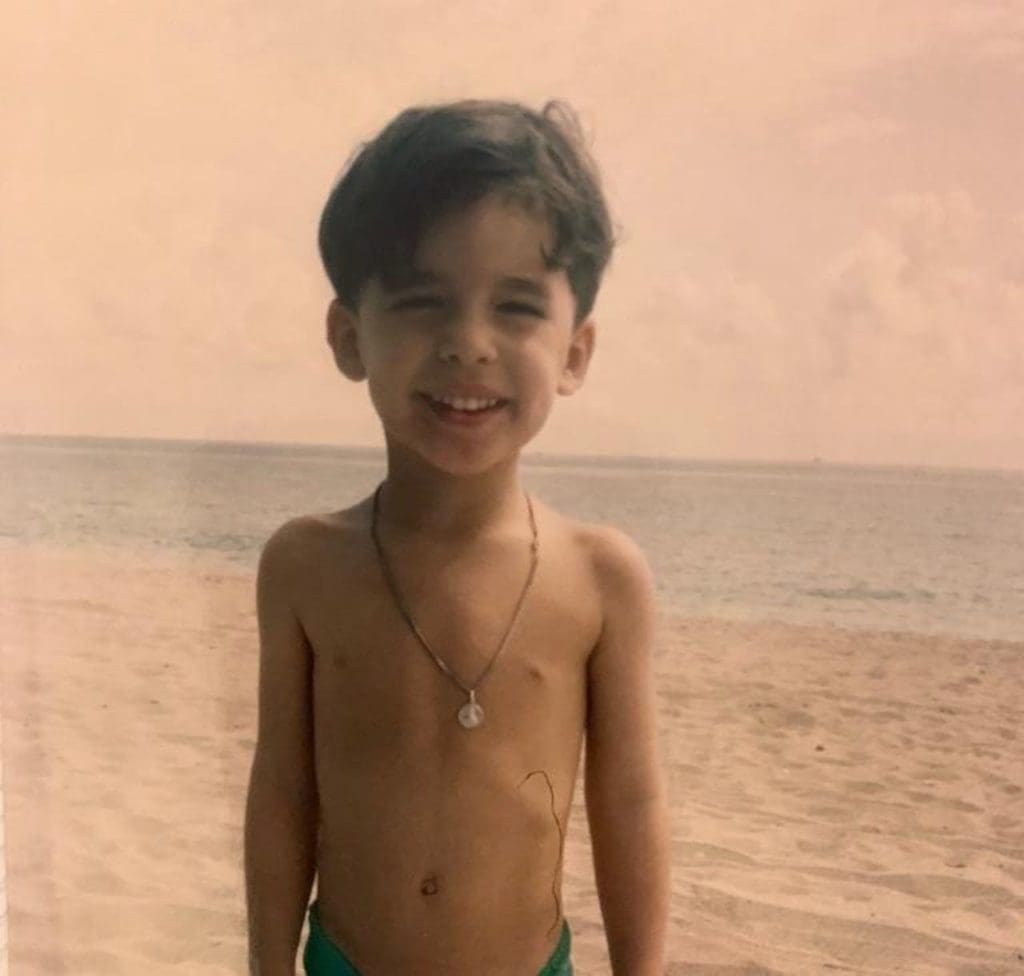 For years, I struggled to show my artistic nature and feared other people's reactions. Once I got a little older, I went to about 20 castings for commercials and soap operas. People could feel how tense and repressed I was, and it affected the way I performed. None of them ever called back. I even went to a singing reality show called Superstar in Peru, kind of like American Idol.
During the audition, they asked me to make funny faces. I assumed they wanted to make fun of me, and I walked out without waiting for the results. Being ridiculed and mocked terrified me. Having suffered a lot of bullying in school, I did not want to draw too much attention to myself.
Starting my own Youtube channel
As I got older, I studied economics even though I wanted to pursue something artistic. By that time, I felt socially accepted and comfortable, but something was still off. I signed up for photography classes, DJ lessons, dress making, and other things. When I finally came out at the age of 21, the process seemed strange. My mother got scared I would face more bullying and homophobia, but we made it through. Our bond grew closer over time. Five years later, while I worked in a multinational company, I came into contact with the Mexican youtuber Yuya, whom I deeply admired. That is when I came to understand I making content offered an opportunity for me.
I went to a cafe to write out a plan. I understood branding and brand positioning, and I decided to create a YouTube channel. I wrote down my purpose for my audience, my essence, and the benefit it provided. It took me a couple of hours, and I struggled to come up with the answers. I felt out of place. Eventually, I bought a camera and light, and started making videos in my apartment.
It took some time for things to go well financially. I sold my car and went back to live with my parents for a while. It took me four tries to film my first video, standing in the middle of my apartment. I used magazines to mark the correct position on the ground and cushions on a chair to check the focus. Knowing I was presenting my channel, I wanted to invite people into my space. Once I got everything right, it felt so liberating. I never fathomed everything that came afterwards.
The MIJISHOW, a giant leap into my career as a content creator
When I decided to do my big show, I learned 17 choreographies and songs to lip sync to. We created 10 costumes, including helmets made with lights and imported scooters from the United States. We cast over a 100 dancers, selecting eight who underwent physical transformations, such as haircuts, hair coloring, bleached hair, eyebrows, tattoos, and piercings. I felt so thrilled and passionate throughout the entire process. My projects must move me. It proves the only way I can stay resilient and keep pushing. Bringing this project to life felt like a dream. I knew nobody had attempted to do anything like this before, and that lit a fire in me.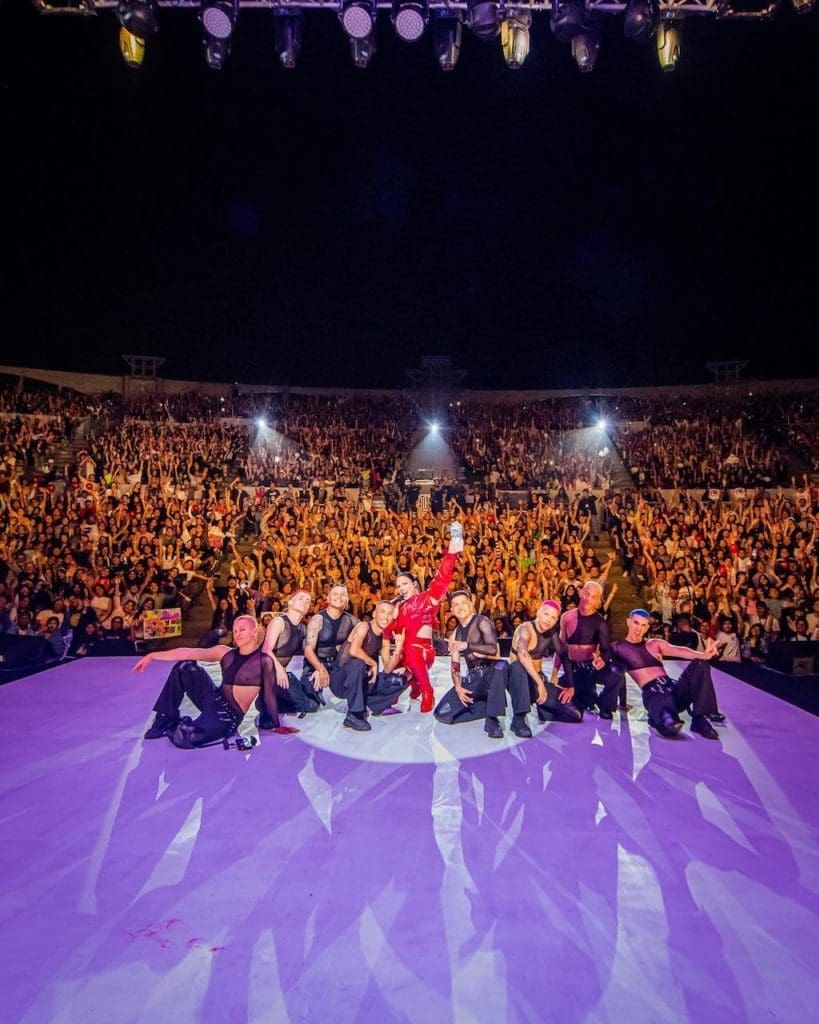 We did the show on Friday, March 3, and I invited the dancers and the fixed production team to my beach house on Sunday, March 5. That day, Rosalía commented on our show on Tiktok. My team and I sat in disbelief. I had faith Rosalía would like it because we focused all our energy into our work. I felt like I did that show for the world, because I wanted to give something of quality to my community, and for Rosalía, as a tribute.
After the show, my parents looked moved. My father came to tell me that I should be doing music and live shows more often. This is the realization of a childhood dream that I put aside because I once saw it as impossible. These past few months have been very intense, but it activated a desire in me to explore even more of myself.
Translations provided by Orato World Media are intended to result in the end translated document being understandable in the end language. Although every effort is made to ensure our translations are accurate we cannot guarantee the translation will be without errors.
Pledge to be a #ConsciousCitizen today and demand #GlobalCooperationNow! by signing this petition. Sign Our Petition.