First National Art Team from El Salvador showcases their incredible work in Tokyo
Everywhere I turned, there was life and color, from the serene and breathtaking Lake Coatepeque to the upbeat rhythms of the music. The people were incredibly kind, and I felt truly inspired. I transferred that vibrancy into my paintings, and the exhibition was a resounding success.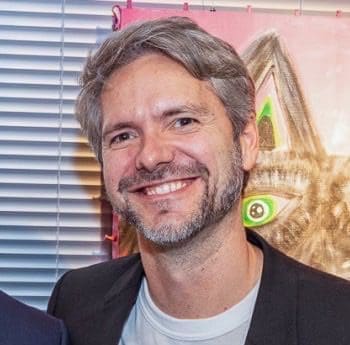 TOKYO, Japan — I always felt passionate about art, with a deep love for culture and education. In April 2022, my journey led me to a chance encounter with the ambassador of El Salvador, at a party in Tokyo. We struck up a conversation about showcasing El Salvador as a forward-thinking country, and the idea for an exhibition combining coffee, art, and technology at the El Salvador embassy in Japan was born.
Filled with excitement, I knew I had to make it a reality, and I researched everything I could find on El Salvador from my Tokyo apartment. However, I quickly realized I needed to experience the country for myself. I booked a trip and traveled to El Salvador, where I was immediately struck by the vibrant colors and bustling energy of the country.
Read more stories from El Salvador at Orato World Media
Using my art as a trading tool
Fifteen years ago, I used to create websites, but I soon realized I wanted to make original content. On my search for inspiration, I found myself in Los Angeles, strolling along the bohemian and funky Venice Beach with a bit of cash in my pocket. As I wandered, I spent all my money on CDs. Suddenly, I heard a voice call out my name – it was Jesse Puente, a BMX rider and an old friend of mine.
He asked me to go to lunch with him, and I told him I had used up all my money. He stared at me with an amused look on his face, and told me to wait there. Grabbing his bike, he rode to nearby restaurants and began performing tricks to captivate the audience. He took off his hat and said "Do you want to see the last trick?" People started to throw cash into the hat. I felt amazed by his determination and skill. After performing his last trick, he came back and said, "Let's go have lunch."
Right then, I realized I wanted to do what Jesse had just done – not necessarily perform but use my art to make a living anywhere and at any time. When I returned to Japan, I put aside my digital art and started drawing in little sketchbooks. I went around bars and clubs, trading my sketches for a drink or a beer. After a while, I realized my approach worked and it gave me hope.
Building a dream from scratch
Despite my love for art, I also pursued a career in another passion of mine: education. One day, while attending an educational conference in San Diego in 2016, I ran into a Chinese colleague after work who saw my sketches and said "This could be something in China." I wasn't sure, but she insisted we give it a try. So, together, we created six scarves featuring my artwork and began promoting them. Before long, I was invited to have an exhibition at a gallery. I could not believe it. That was another "AHA moment" for me. It proved I could fully dedicate myself to art.
For five years, I worked hard every day, waking up at 4 am, going to work, coming back in the evening to paint and network, and doing everything I could to make my dream come true. Despite struggling to make ends meet, I did not give up. During the pandemic, I had the opportunity to work with the Tokyo 2020 Olympics and create an educational program for the Olympics and Paralympics. I realized the power of education to encourage real change. However, my art business was also starting to take off, and I knew I needed to take the next step. I left my job and became a full-time artist. I felt nervous, but excited at the same time.
New adventures take place in El Salvador, a place filled with artistic potential
After I decided to travel to El Salvador so that I could experience the country personally, I quickly called La Resi, an art residence in San Salvador. I secured a shared room with another artist and booked my flight. As I arrived in El Salvador, the first thing that hit me was the vivid colors and bustling energy. I could hear the sounds of people chattering in Spanish, cars honking, and packed streets with vendors selling fresh fruit, souvenirs, and local delicacies. The art residence surprised me.
It looked like a bohemian paradise. At times, we had no running water, and a large, imposing dog named Luna would roam the premises, occasionally biting people. Still, the place brimmed with life, especially during student night parties. I stayed at the residency for six weeks and formed close bonds with other artists. It was a wonderful trip. Everywhere I turned, there was life and color, from the serene and breathtaking Lake Coatepeque to the upbeat rhythms of the music.
My trip to El Salvador left a deep impression on me, and I poured my heart and soul into creating pieces for the "Reimagining El Salvador" exhibition. The show was a success, but I soon realized that my art was not enough. I wanted to give back to the community and help others. That's when the idea for Indigo Solar, the first national art team, came to fruition. I knew that I wanted to bring Salvadoran artists to Tokyo and showcase their talents to a broader audience. With Indigo Solar, I wanted to combine my passion for art, education, and community to make a real difference.
A one-of-a-kind project takes shape
I shared my vision with four incredible artists and began networking and navigating the bureaucracy side of things until we received official support. It felt challenging, and took about six months of knocking on doors, including the Department of Exterior and Embassy, but we were determined. I flew back to El Salvador and participated in a few exhibitions as part of Indigo Solar before everyone came to Tokyo. It felt completely surreal. We all worked together, sharing responsibilities and tasks, from hanging up our art to logistics and catering. I felt an overwhelming sense of joy and accomplishment.
Once the exhibitions in El Salvador finished, we spent a weekend in a cottage by the turquoise waters of Lake Coatepeque, collaborating on paintings and humbling ourselves as we created together. We laughed and shared different styles and colors, taking in the beauty of the tropical surroundings and listening to the birds singing. It was a magical experience that filled me with gratitude and a deep sense of purpose.
I still could not believe the success we were met with, and what we had achieved. Gallery owners reacted so positively to the incredible art these Salvadoran artists created. Indigo Solar is trailblazing with this project. Apart from the exhibitions, the artists are learning to create NFTs, set up their websites and catalogs, approach collectors, price their art, and more. I hope this project can take them to the next level. As part of Indigo Solar, I also plan to work with CUBOS in El Salvador to introduce an educational project that nurtures the talent of kids living in at-risk areas and brings their art to light. I am hopeful that this is the next step toward realizing our dream.
Translations provided by Orato World Media are intended to result in the end translated document being understandable in the end language. Although every effort is made to ensure our translations are accurate we cannot guarantee the translation will be without errors.
Pledge to be a #ConsciousCitizen today and demand #GlobalCooperationNow! by signing this petition. Sign Our Petition.