TEXAS, United States — When I lived in El Progreso, Yoro in Honduras, I never imagined myself in another country. I always dreamed of representing my country in contests but never thought of migrating. The decision to flee my land overnight came quickly.
I left with my wife, Keylin, who was pregnant at the time. We took the road to the United States along with thousands of other people who came in the migrant caravan. I had no money. I did not know the route. We just hoped to reach Keylin's family.
Along the way, I felt desperate, not knowing what to do, but I had no other choice but to stay calm. I could not do anything except trust in God. It's what I've done all my life. Unexpectedly, a person helped us when we were in Mexico and brought us to the United States.
Detained in prison for months, away from my wife and newborn son
When I arrived in the United States, I did not know what to do or how to act. I did not run or oppose the authorities; I just let them stop us. They took us to a migrant detention center. I tried to pretend I didn't know my wife. I didn't care if I could not stay, I wanted her to be with her family. Suddenly, they took her away to examine her and I thought I would never see her again.
At that time, I could not focus on anything. I saw people move their lips, I heard a lot of noise, and words in other languages. It felt like I was not there and could hear nothing. It felt as if my spirit left my body, and I could see myself in the middle of the whole crowd. Detained for seven months. I could not see my son who came into the world five days after we arrived in the country. What disturbed me most was not knowing if Keylin managed to get to her family. I knew nothing of her whereabouts.
During my time in detention, I saw many comrades leave. Policemen called them by name, and when they got up, we all applauded, celebrating that they got to finally leaving. I felt happy for them, and I wanted to leave like that. When I finally left, the modality changed. The policemen arrived one morning while we slept. They woke me up and made me go out. I never got to say goodbye to the friends I made there. It seemed bittersweet – a mixture of happiness and sadness.
Being the only Honduran performing at Tengo Talento Mucho Talento contest
Upon reuniting with my wife and son, I felt complete. My desire to get ahead in life grew. I felt ready to follow my dream of dedicating myself to music, something that served as a hobby in Honduras while working as a motorcycle mechanic to survive.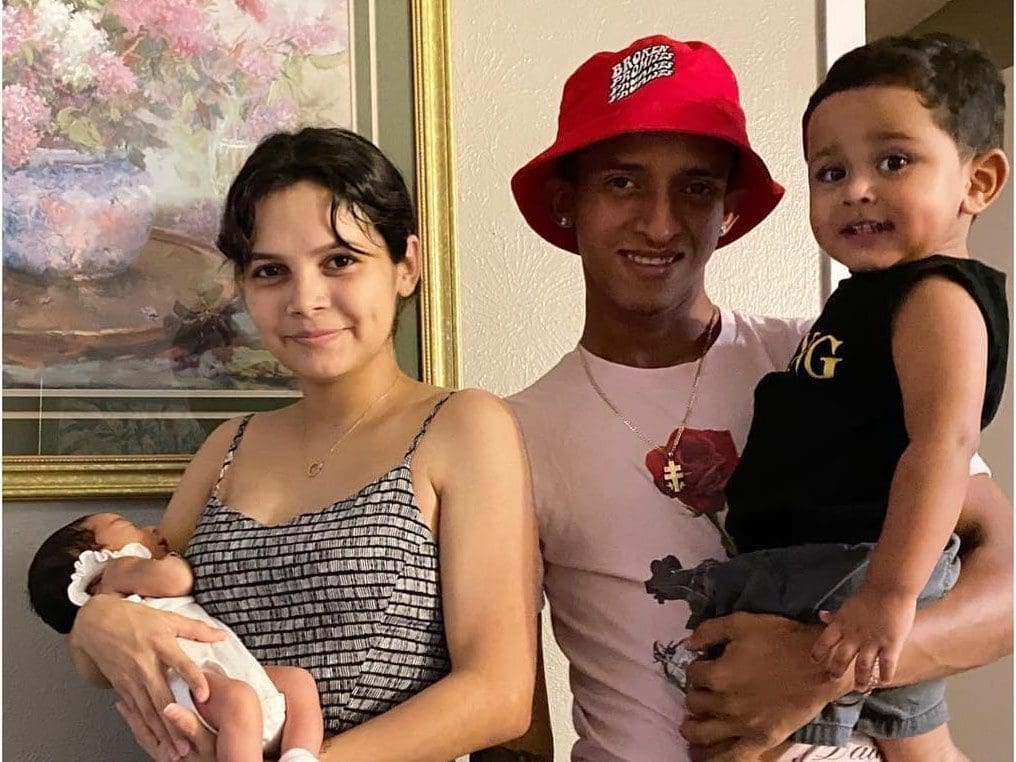 Even though many people discouraged me, saying I would achieve nothing in this country, I dared to dream. One day a social media follower told me about casting on the show Tengo Talento, Mucho Talento (the longest-running talent competition show on U.S. Spanish-language television). I decided to go to the audition.
I felt confident and sure of myself knowing the judges would like my song. The applicants came from various Latin countries, but I remained the only Honduran. It felt strange. Eventually, they called me and told me they selected me for the show! I can't describe the excitement I felt. It seemed like a great opportunity for people to get to know me. I never imagined I would win!
The first round proved quite a challenge. I had to travel 24 hours by bus with my wife and son, to get from Texas to Los Angeles. Back then, I did not know that despite my immigrant status, I could take a flight. I had been working only for a short while. This meant I had to spend all my salary just to get there. So, I asked the production of the contest to pay for my stay and the return ticket, and they accepted.
Using my music to talk about our suffering
Being on stage in the United States was a dream come true. I felt ecstatic! Using up all the energy and enthusiasm I felt, holding the microphone, I sang my heart out. When I finished, the jury and the public stood up and applauded. I became the center of attention.
In each performance, I gave it my best. Even if I lost, at least I had the satisfaction of having done well. In one of the rounds, I sang "La voz del pueblo," a song I wrote to talk about what my compatriots and I experienced. I wanted the world to know what we went through and suffered in the country.
Fortunately, I succeeded through each episode. The public supported me increasingly, and that became my greatest reward. For my last performance, I created a new song I prepared in one day and managed to win the contest!
I am a Honduran with many dreams. Though I am not where I want to be, I am not where I started either. Winning the award has opened doors for me to reach the goal of bringing my music to thousands of people, and I am satisfied.

Translation Disclaimer
Translations provided by Orato World Media are intended to result in the end translated document being understandable in the end language. Although every effort is made to ensure our translations are accurate we cannot guarantee the translation will be without errors.
#GlobalCooperationNow
Pledge to be a #ConsciousCitizen today and demand #GlobalCooperationNow! by signing this petition. Sign Our Petition.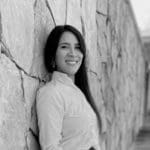 Honduran journalist with more than 12 years of experience in the media. A communication and advertising sciences graduate of the University of San Pedro Sulha, Xochilth has worked on different radio and television channels and taught at the university level. She currently collaborates as an editor of a digital newspaper.