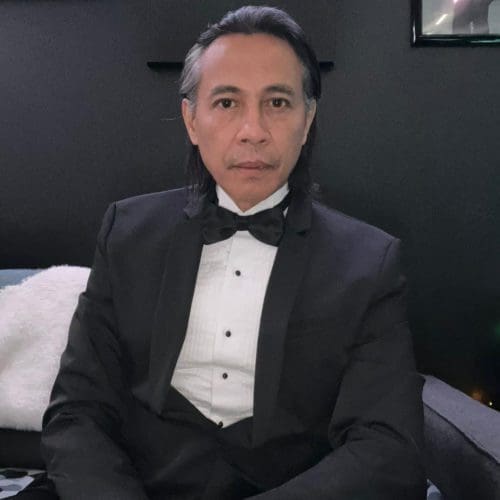 HOLLYWOOD, CA ꟷ My acting career started out as a game. Serving as a U.S. Army soldier, I entered a military training that taught a form of acting designed to help us handle various people and circumstances.
A famous, world-renowned actor led the workshop. When we recorded my reels and videos, he called me a natural and asked me why I had not gone into acting.
I laughed out loud and said, "No, that world is not my thing at all!" He pushed on, insisting he send my videos to some agencies. It felt unreal. I said yes but had no expectations.
On a trip to Washington a short while later, my Army colleagues laughed and teased me. They calling me "the Hollywood actor," and insisted on taking pictures with me.
Later, I realized their jokes would become reality. To date, I have acted in 17 projects alongside celebrities like Ryan Reynolds, Will Ferrell, and Octavia Spencer.
I spent an eight-hour day on a commercial shoot alongside Spider-Man actress Zendaya, modeled costumes for and starred in Black Panther 2. For Guardians of the Galaxy 3, they transformed me into an alien.
Through every experience, I've been surrounded by good energy. Hollywood stars have been so kind.
My life wasn't always this way. As an immigrant, I suffered discrimination as an adolescent.  
Young Honduran boy dreams of being a soldier
I never imagined I would transition from being a soldier in the military to a Hollywood actor.
Born in the beautiful city of Puerto Cortes in northern Honduras in 1970, I faced a complicated upbringing. My Chinese father and Honduran mother bore eight children. I found my way through two very different and colorful cultures and religions.
We eventually moved to Potrerillos and nature surrounded us everywhere. In childhood I learned balance – not to feel like I was more or less than anyone else.
Those years were filled with watching Hollywood movies about the CIA, detectives, and Army soldiers. I dreamed of being one of them. The most active of all my siblings, I climbed trees, dreamed, and dealt with boyish injuries.
I loved challenges and thought, even if I sweat tears, I will achieve my goals.
U.S. immigrant from Honduras faces discrimination and success
When I turned 16 years old, my parents immigrated to the United States. Entering a place where everyone speaks a different language felt drastic and difficult. Tenacity characterized my life at that time.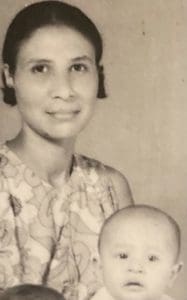 I studied and practiced the language, listened to English music, and adapted to the culture. "This will not defeat me," I thought. In a few short months, I could communicate, overcoming the language barrier that could hinder me from living a normal life in this new country.
Unfortunately, I also faced moments of exclusion. I felt a lot of anger at the discrimination I suffered in the U.S. and elsewhere because of my origin. Nevertheless, I convinced myself I could not compete with ignorance. "We are all human beings," I thought, "We all have red blood. Why treat each other like this?"
I mitigated those moments by exhibiting respect and tolerance and not playing along. With the strength of my childhood dreams, I enlisted to enter the U.S. Army. I took seriously the many tests facing me to enter the Army.
Astonishment struck when I passed the first test, and happily moved on to the physical assessment. My mind began assimilating to the expectations of going in the service. I anticipated being yelled at, getting up early, and following orders. Many of my friends were discharged, unable to handle the physical training, but I would not give up.
After the initial three-months, I moved on to three more months of weapons training – another change and challenge I accepted with pleasure. Learning weapons tactics felt exciting and thrilling. I was on my way.
Actor achieves first role in television series
One afternoon, I was at home relaxing. I had been in the Army for a while and already had the experience with the acting workshop. I checked my email and surprisingly, I discovered a call for my first film project.
"Naaa, this is a scam," I thought, "some fake email or virus." Yet, out of curiosity, I called the number. The agent told me they wanted me to participate in a television show called Kevin Can F*** Himself. They wanted me to come in the next day.
When I arrived, they confirmed my participation and told me where to go next. I arrived on set to find it bustling with people. Filled with uncertainty, I wondered what to do next.
Before long, they sent me into what is called a recording or a cutting session. I never imagined I would be doing something I'd only seen in the movies. That day marked the start of everything, and I would soon discover so much about myself. The first thing I realized was, a day in the Army and a day on set contain similarities.
You must be punctual, follow orders, understand security protocols, and obey rules. In the Army you simply do this armed and in uniform. On set, you must follow everything to the letter, though the sergeant and stage manager speak differently. One gives instructions while the other gives orders. One expresses force while the other explains with a sort of sweetness.
My experiences as an actor helped me express myself fully as a soldier in the Army, giving fulfillment to both my careers.
Learning the nuances of acting alongside celebrities
When I embody new characters, I know thousands of people will see me as that character and not as Dominic. I look for information and references to interpret the character and not insult him, especially if I'm portraying a real person.
The key to successful filming, in addition to sincere emotional development, is the chemistry between everyone working together. This includes not only actors, but directors, producers, cameramen, art managers, costume crew, and makeup.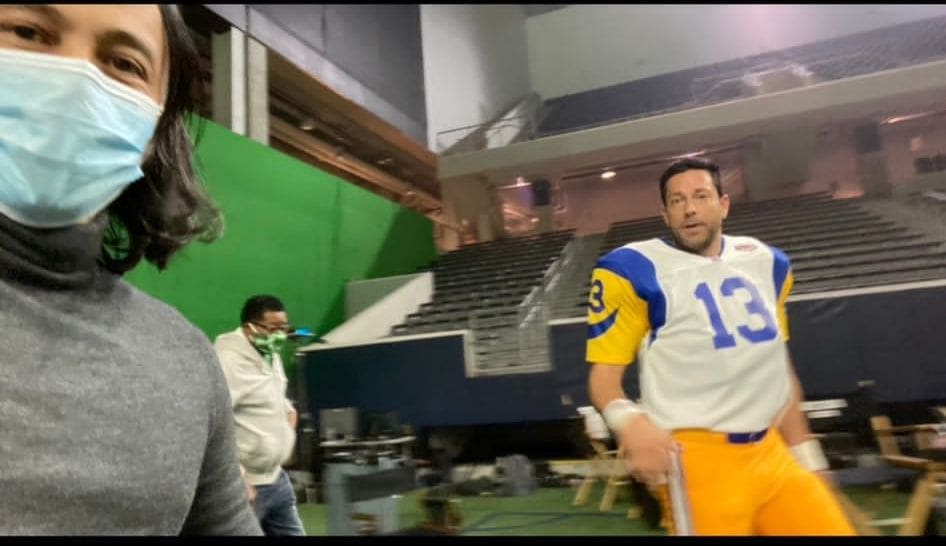 In my interpretation of the character, sometimes it becomes necessary to improvise. On one occasion, on set with Ryan Reynolds, I worried the scene looked weak, so I improvised. I risked people not liking it, but the director looked impressed. "How long have you been acting," he asked. "Seven months," I replied.
Honduran actor represents Latinos in Hollywood
Representing the Latino community in Hollywood feels very fulfilling. I say I am Latino with joy and passion. Additionally, I represent Honduras in the whole of entertainment. For this reason, I give my projects 150 percent, so my people can see what is possible.
Children's dreams should never fade into the archive of memory. They can come true with hard work. Today, I want to share those ideas with the people in my homeland, and I dream of a day when the word "discrimination" disappears from our language.
I hope one day we can live in harmony where there is no divide by social status, skin color, or religion; where we can share the same table without interest in who is Muslim or Catholic, white or black, Latino or European.
We rarely stop to get to know each other today, but we must. And we must also be open to discovering ourselves in new ways, to allow life to surprise us, and reject that we were born to develop on a single stage.
Translations provided by Orato World Media are intended to result in the end translated document being understandable in the end language. Although every effort is made to ensure our translations are accurate we cannot guarantee the translation will be without errors.
Pledge to be a #ConsciousCitizen today and demand #GlobalCooperationNow! by signing this petition. Sign Our Petition.