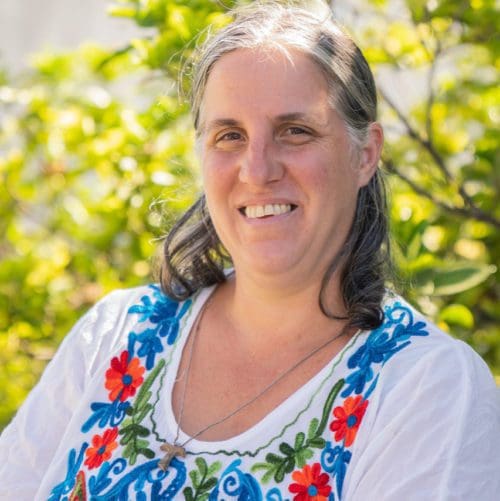 SAN ISIDRO, Argentina—In a way, everything had to turn out like this. I look back at how things unfolded, and I feel that God intended it. I do not know if it was his plan, but he adjusted the path for me to feel that way.
Benjamin is my son. At first, I had a hard time saying it. I would never have chosen to be a single mom. I was very comfortable in my life as a nun. Adopting him and leaving the habit was a difficult decision, but I do not regret it. What mattered most and still matters the most to me is that he is safe and happy; I did what I had to do to ensure that.
Finding purpose in religion
Religion has always captured my attention and imagination. As a little kid, I went with my aunt and sister to participate in church social activities. Orphanages especially drew me in.
I went on mission trips for many years and learned about Saint Francis and the Franciscans. However, the female consecrated life did not appeal to me. It seemed too structured, with too many rules. I felt like I could not be myself and like I had to give up part of who I was, so I didn't pursue it for a long time.
At one point, I went on a spiritual retreat and fully fell in love with the lives of Saint Francis and Saint Clare of Assisi, one of his first followers. I realized: this is what I've been looking for. After several years of doing mission work with the order, I decided at last to live a consecrated life. I left my boyfriend, my job, and my family to start on this new path at 28 years old.
I had lied to my parents several times about where I was heading. Sometimes, I would say that I was going to go missioning when I was actually going to have an experience in a convent. When I finally told them the truth, they told me they could see it coming. Most of my friends understood, as well.
I had a hard time leaving my nephews—I did not know how far away I would be assigned or if I could share my daily life. However, I chose to dedicate my time to those in need, and they came before those relationships.
My oldest brother got very angry, and he wrote me a horrible letter: "You choose to stay away from us. I had the opportunity to work abroad, and I never left because family was more important. For my children, you will always be an unknown aunt."
It hurt my deeply, but I respected his pain and the process for everyone. I felt secure in my decision and my new way of life.
Helping children and their families find each other
My first experience with babies waiting to be adopted was in the Argentine province of Salta. I lived in Tartagal, an aboriginal community, where we set up a non-profit to combat child nutrition called Pata Pila.
One day I got a call asking if I could help with children who had been admitted to the Tartagal public hospital. They were boys from a local children's institution, suffering from malnutrition. I reported for overnight duty.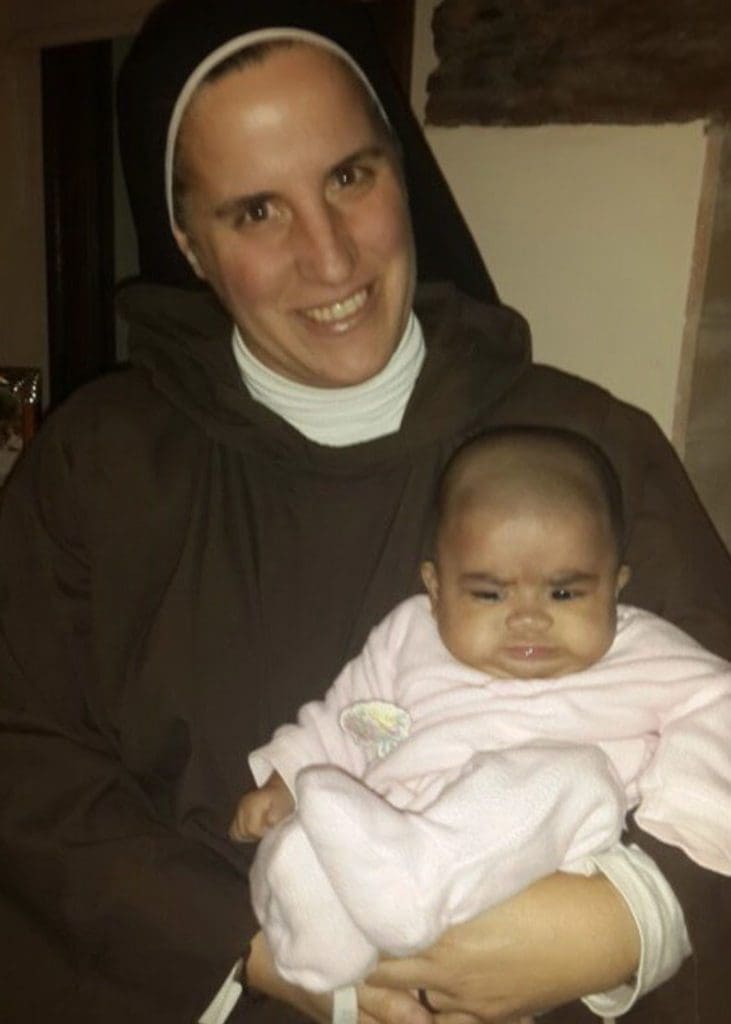 On my first night, I walked in and introduced myself, and the staff pointed me to an angry, frowning baby: Agustina. I asked what was wrong with her, and they replied, "she's just like that." I was outraged. She was only 4 months old and couldn't be that way on her own—they were making her like that.
They told me to just feed the baby and not to pick her up. This wasn't because of a medical issue, but rather because the people of the home could not cope: there were eight children for each person in charge. Therefore, they preferred that emotional distance.
But I know a child needs contact, affection, love. For this reason, I said that I would lend a hand with whatever they wanted, but that they authorize me to take care of them where I lived. They agreed.
From that hospital, I took care of three boys. I had another one with me for almost a year. I already had experience with boys and had always liked them. In addition to being an aunt to my many nephews, I studied educational psychology and worked as a kindergarten teacher for nine years.
Meeting Benjamin and forming a bond
I eventually returned to San Isidro in the Province of Buenos Aires, where I was born, because I wanted to be close to my parents who were suffering from ill health. As soon as I arrived, I contacted an organization that coordinated foster placements, to continue doing what I had started in Salta.
I met Benjamin in April 2017. He was several months old and had been born very prematurely, at only six and a half months gestation. When he was discharged no one knew who to give him to, and the non-profit had no available vacant foster families, so they asked me if I could take care of him.
Right away, I noticed that Benja struggled with some basic skills and milestones for a baby his age. They told me it was because he was premature and that he would improve by age 2. He drank from his bottle well and sucked on a pacifier, but needed a lot of assistance to accomplish even that.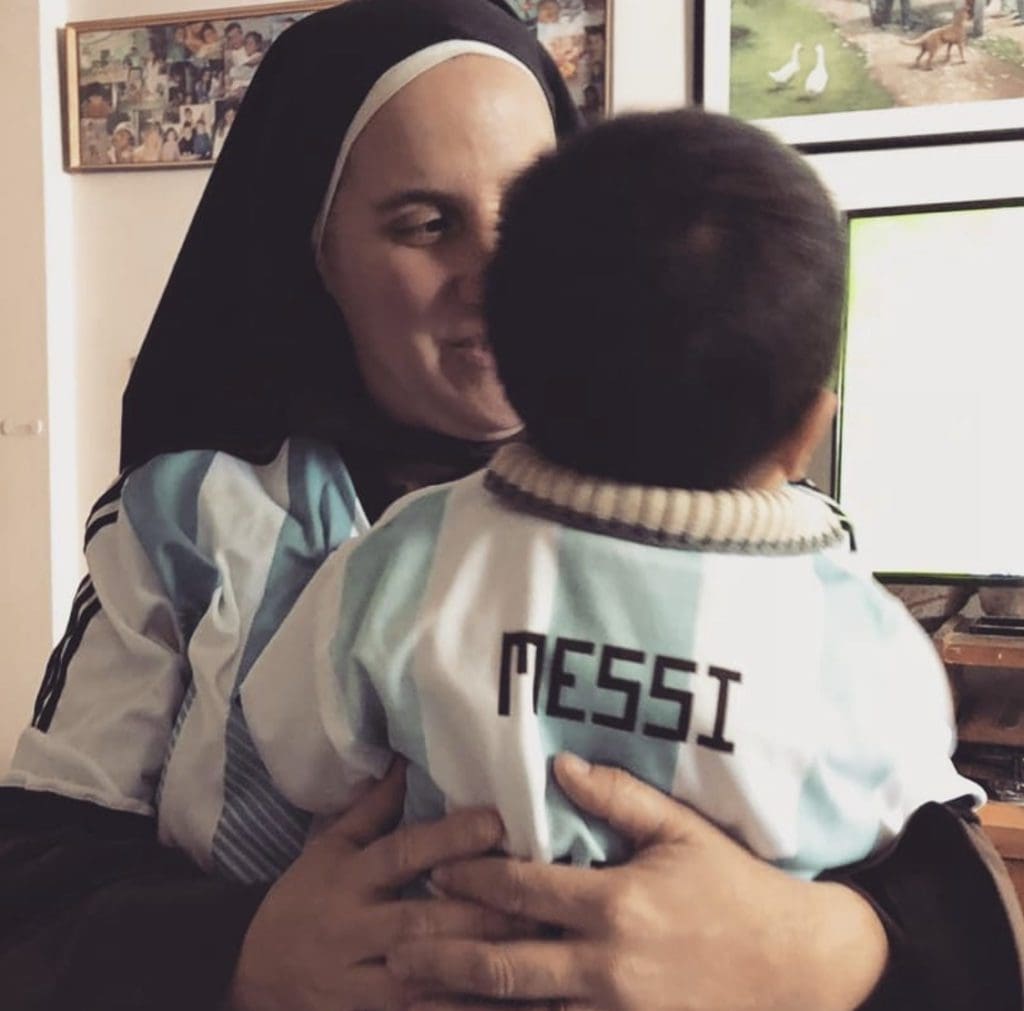 I asked the hospital to do a neurological study because of Benja's abnormalities, but a doctor friend who came to check on Benja when he had a cold told me about cerebral palsy for the first time.
I had an immediate connection with him. He was a bigger challenge than the other babies I cared for because he needed more attention, care, treatments, and stimulation. I knew that I was going to have to slow down in other areas to fully dedicate myself to his care.
When Benja's MRI result confirmed cerebral palsy, I knew his adoption would be a tough one. At that moment I began to doubt my future. I had options to return to Salta; they offered me an opportunity to work in a home for children with illnesses and their families, and I wanted to go. They even gave me the option to take Benja with me. At first, I accepted, but soon after the public call went out for a family to adopt him and I waited to see what would happen.
Taking a leap of faith with Benja
There were only two families interested in him, both friends of mine; however, both fell through for complicated personal reasons. Even so, I had a hard time thinking that the best thing for Benja was to stay with me. It seemed selfish to deprive him of a real family—of two parents, and siblings—in favor of me and my unconventional life.
At the same time, I refused to let him go into a children's home and stay waiting, maybe forever, for someone to come looking for him. Kids with disabilities often spend years in those places and grow to adulthood without ever being adopted.
In addition, adoption meant giving up my life's passion. I found so much satisfaction in dedicating myself to all the parentless children waiting for homes—to care for them, help pass them on to their families and accompany them throughout the process. I thought I'd do this work forever.
Meanwhile, Benja spoke with his eyes, and he had already conquered us all. From the beginning, everyone told me that he chose us. Many said, "Don't you think he has to stay with you?" But I didn't want to hear it. I felt that he could have so much more than just me.
My parents, brothers, nephews, and friends came to celebrate Benja's second birthday, and we had a great time. When I drifted off to sleep that night, I thought: "It's not selfish to give him this life—It's selfish to give it up." I sent an email to my family at 3 a.m. telling them that Benja was staying, that he had indeed chose us.
Embracing a new life as a mother
I was thrilled Benja was going to stay with me, but I knew our journey together could be a difficult one.
After tackling all the legal steps, the court granted me full custody; I adopted Benja last year and today he bears my last name. He is my son. I told him the story of how I came to find him, and he knows that I stepped in when his former home couldn't take care of him.
I continued to temporarily take in other babies after him, three so far. He loves them all. When one leaves, because they find a family, Benja asks me, "When are we looking for another baby?" He always hurts seeing them go, but watching the new family coming together is also joyful.
I would never have chosen to be a single mom, but my son doesn't even question our unique little family. A little girl I cared for in transit—a good friend of Benja's—often asks who her father is because she doesn't know him. Benja, on the other hand, simply says, "I don't have one." For him, it is natural.
Because of Benja, I decided to leave religious life. When I spoke to the bishop about adopting a child, he said I could live as a consecrated secular woman. However, I felt that just wasn't right for us.
I loved the life I lived as a nun, and I miss it a lot, but I don't go to Mass like I used to or pray as I prayed. I do not have the time or schedule I used to. Benja is my priority—that is very clear to me. I spend my time in therapy waiting rooms, driving back and forth to his treatments, enjoying our relationship. It's my new life, and I love this one too.
Translations provided by Orato World Media are intended to result in the end translated document being understandable in the end language. Although every effort is made to ensure our translations are accurate we cannot guarantee the translation will be without errors.
Pledge to be a #ConsciousCitizen today and demand #GlobalCooperationNow! by signing this petition. Sign Our Petition.