Front seat to chaos in Uganda
From the start of campaigning on Nov. 9, I have seen security forces stir up tension directed at opposition candidates and civilians.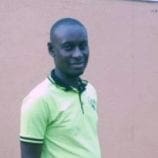 The run-up to the Ugandan presidential election in January 2021 has been characterized by violence with many civilians hurt or impacted.
From the start of campaigning on Nov. 9, I have seen security forces stir up tension directed at opposition candidates and civilians.
Campaigning began with civilians and presidential candidates disregarding Covid-19 protocols. At the center of that controversy, and the beginning of the turmoil were opposition candidates Robert Kyagulanyi (Bobi Wine) and Patrick Amuriat Oboi and their mass gatherings. Large numbers of people came together to show their support for their candidates.
A few days later, Kyangulani was arrested. Supporters raved that Kyangulani was being hunted and that the government was trying to prevent him from campaigning. This is where the turmoil began. Crowds mobilized, and protests turned violent.
Riots surge
I was in a nearby town called Kakiri, situated approximately 20 kilometers from Uganda's capital of Kampala, on Nov. 18. I was in my shop when young boys outside began to collect tires. Then the rioting began. Kyangulani had been arrested.
Young people assembled on the ground to pour in their support. There appeared to be no organized mobilization, only self-will. They were relentless as they tarnished their surroundings. Then the government responded.
Police flooded the area to dispatch the riots with force. Tear-gas was thrown and the sound of gunshots filled the air. Rioters were severely injured and tear gas canisters caused the amputation of some peoples' limbs, but fortunately, no one lost their lives in the Kakiri riots. The same cannot be said for Kampala.
Ugandans unable to work
The violence in the streets affected many people as fear took root. Some, including myself, feared losing our lives on the way to work, and students faced closed universities and delayed examinations.
On the day of Kyagulanyi's arrest, the violence forced me to sleep at the university. As the riots continued the following morning, I stayed at school to avoid protests, affecting my ability to earn a living. I feared going out because of the seemingly rampant violence and shooting that cost the lives of civilians and protestors alike.
Arrested for violating Covid-19 safety guidelines, Kyangulani was released on Nov. 20. The government said open campaigns, meaning rallies, were not allowed, but candidates could use radio and television stations to campaign. If that is true, I have not seen any opposition ads on radio or television.
One thing is true: fear surrounds this election.
Translations provided by Orato World Media are intended to result in the end translated document being understandable in the end language. Although every effort is made to ensure our translations are accurate we cannot guarantee the translation will be without errors.
Pledge to be a #ConsciousCitizen today and demand #GlobalCooperationNow! by signing this petition. Sign Our Petition.