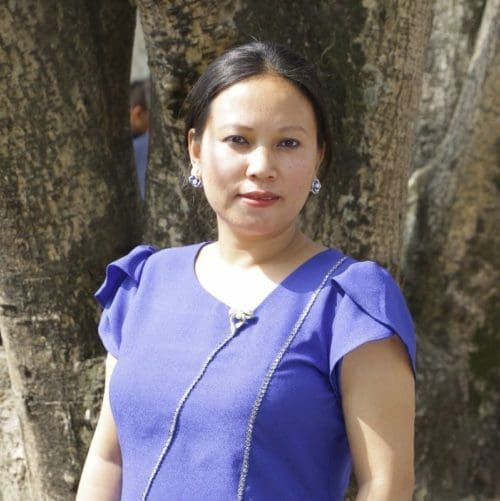 MANIPUR, India — It's been 180 days since the terrifying violence erupted in Manipur. On May 3, 2023, extreme ethnic disputes exploded between the Meitei people, an ethnic group native to Manipur, and the Kuki tribal community from the surrounding hills and neighboring countries of Bangladesh and Myanmar. Since July 19, 181 people lost their lives amidst the heartbreaking violence, with over 300 wounded. As many as 54,488 people had to evacuate their homes, leaving them displaced. My family and I ran away from home to hide in a small village in Assam. Every night, I fear for our lives, as I watch the entire city burn to the ground.
Related: Amidst Manipur ethnic violence, mob rapes and murders two young girls, families seek justice
In a matter of hours, we were forced to abandon our homes, fearing the worst
On May 3, we knew there would be a solidarity march organized by the All Tribal Student Union Manipur (ATSUM) in Manipur, but we assumed it would be peaceful. Many communities participated in it, including Nagas, Zomis, and Kukis, who make up more than 40 percent of the state's population. They organized the march after the Manipur High Court's ruling to include the Meitei community in the Scheduled Tribes list. Many tribal communities opposed the demand, including the Kukis and other tribes. 
This sparked outrage for many. During the march, an armed mob allegedly attacked people of the Meitei community following retaliation from the community, which escalated the violence throughout the state. Thousands of people participated in the rally and clashes broke out between rival communities. This all happened in a village near my home in Manipur. By the time the sun had set, I saw mobs heading towards our area. Fear gripped me as I pictured the worst. Thankfully, the police forced them out. They tried to come back but were once again intercepted by the authorities. 
On their third attempt, they successfully burned the church near my house. I saw it burning from my window. It felt terrifying to know how close it was to where my family and I reside. That night, I asked the police if I should move away from the area. They assured me it was fine to stay put, but I had my doubts. I messaged all the teachers I worked with and the parents whose kids attended the school to inform them that the school would remain closed. I went to bed anxious and scared, hoping the conflict would die down soon.
The next morning, I woke up to the news that hundreds of families went to hide in our school
In the middle of the night, hundreds of families ran away from their homes and found shelter in our school. As I stepped outside, I saw houses, schools, and churches on fire all around me. I went into complete shock, refusing to believe it was real. The police and fire brigade in Manipur were rendered useless. Everything turning to ashes. We experienced a complete blackout of electricity. Going out was no longer an option, as we feared getting killed. The state government imposed a curfew in all the affected regions. I hoped the school would remain safe. 
I belong to the Kuki tribe and I have many Meitei friends. We always treated each other as equals and never experienced any animosity. I struggled to understand how we got here. Overnight, over 500 residents of the Kuki area called Lango left their homes and sought refuge in the Central Reserve Police Force (CRPF) camp in Lamphelpat. Many lost their children and parents. They paraded women completely naked after brutally raping them.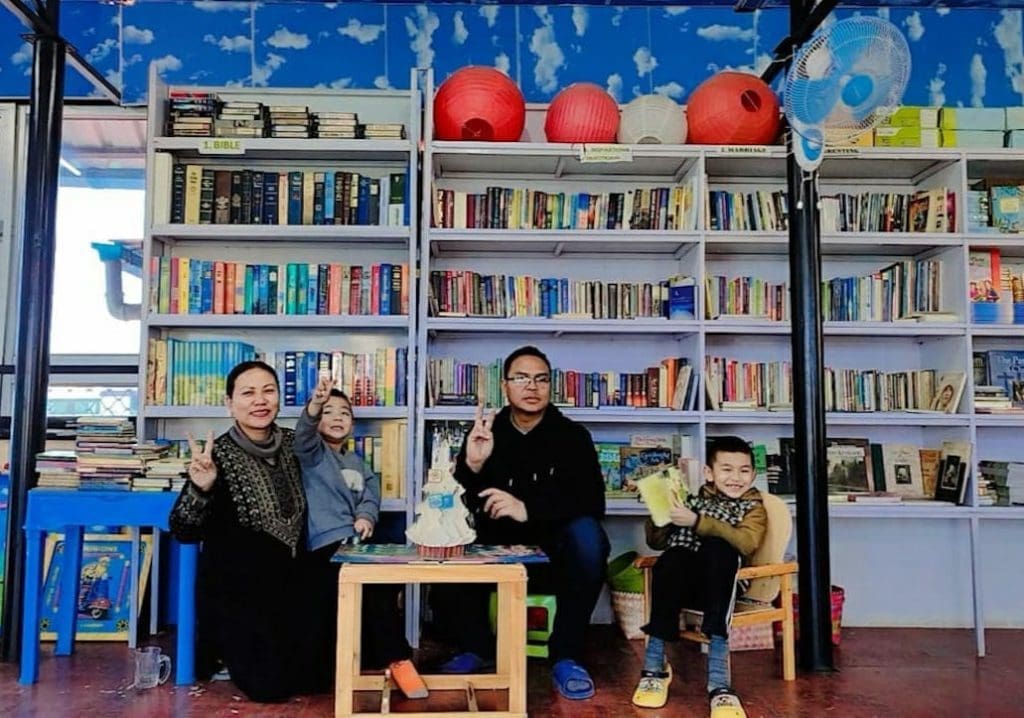 They mutilated the body of a war veteran's widow. Every day, we heard more cases of women being raped. It broke my heart and plunged me into a state of deep anger. I couldn't understand why they were targeting women this way. It terrified me to think that they needed to assert their dominance in this disgusting manner. Whenever men fight, women always end up paying the price in the worst imaginable ways. I couldn't believe the cruelty in people's hearts.
Everything we held dear to us was suddenly gone
After about two hours of fighting, the paramilitary group Assam Rifles evacuated us and gave us shelter in the troops' camps and government premises. We stayed in that camp for three long days, along with 7,000 others from different communities, mostly Kukis. I struggled to sleep, hearing the endless cries in my head. It felt like a nightmare.
The thought of abandoning my house in Manipur shattered me. My late father-in-law built it, and I lived there for over a decade. I thought of my school, where I taught for so many years, a school that welcomed everyone and always spread love. Now, I find myself displaced, unaware of the fate of my loved ones or my students. 
Tears flooded my eyes as I pictured the beautiful lives we all led. The violence turned our lives into nothing. My youngest child Isaiah asks me every day when we will be returning home. How do I tell him that we don't have a home anymore? People broke into it and looted everything we had.
I pray every day that this violence will come to an end. They took the school laptops with the hard drives containing all our photos and memories. They also stole my wedding ring, my belongings, and our books and guitars. We once had so much to be grateful for, and now we sleep in fear under a strange roof, surrounded by other broken families.
We still have not gotten justice for the violence we continue to endure
I attempted to buy plane tickets so my family and I could escape to another city. My travel agent told me there were no tickets available for purchase. All flights for the next few weeks were completely booked. The airlines saw this horrible crisis as an opportunity and hiked their prices. Rather than ensuring people stayed safe and escaped, they cared more about profits and left the rest of us to die.
Thankfully, I managed to find four tickets using most of my savings to get my family to safety. The tickets cost me about $8,500, whereas usually they would have been $26. It's absurd. It broke me knowing I was lucky enough to escape Manipur while others remained in hiding. I pray for them every day, as guilt fills my heart.
Looking back at the initial attacks, I knew it did not really happen overnight. They planned it all in advance. Prior to the attacks, people started coming to our homes and schools to ask us for personal information. They asked about the number of people who lived there and where we were from. They then drew a cross outside the house, on the wall, to mark us.
One day, two men came to my home and started asking questions about my family. They wanted to see our ID cards. When I asked them to show me theirs, they ran away. For weeks before the violence erupted, we tried to warn the authorities. The state and government took no action whatsoever. They left us to burn and die while they pleaded ignorance. It was not until the entire world began to take notice that they started to do something. For so many of us, life will never be the same.
Translations provided by Orato World Media are intended to result in the end translated document being understandable in the end language. Although every effort is made to ensure our translations are accurate we cannot guarantee the translation will be without errors.
Pledge to be a #ConsciousCitizen today and demand #GlobalCooperationNow! by signing this petition. Sign Our Petition.