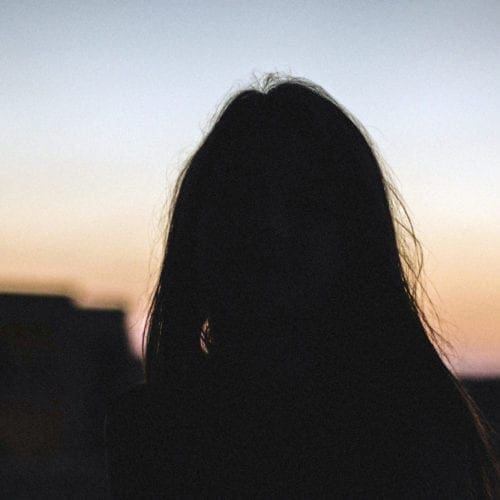 BOGOTÁ, Colombia—Like many people, my political sensibilities awakened in college. I began to share my opinions on social networks and supported campaigns for different social causes. My love for animals fuels my activism; I never thought that this would be the engine that would lead me to stand up against corruption.
I had the opportunity to study in Spain this spring, and during my time there, I discovered another side to activism versus what I had seen in Colombia: a less violent, a safer kind, that guaranteed my rights would be protected.
Refusing to accept things done wrongfully led me to make a choice of which I am proud. Being honest starts with yourself. As a voter, it could be said that I am still young; I have not yet completed a decade of exercising my right to vote. However, I have already shown my devotion to defending our democracy.
Working polls proves to be busy yet monotonous
I was in Spain when I got the call I was selected to work the polls (also called being part of a voting jury) for Colombia's congressional elections. I asked for an exemption but didn't hear back. Eventually, though it meant cutting my travels short, I reasoned that being on a voting jury could be an interesting experience and booked a return flight home.
Due to my trip, I missed the training the registry offers for citizen workers. I asked my colleagues about that day, and they described it as a waste of time. I think that if I had been in that training, my reaction to the events that followed could have been different, maybe a little more apathetic.
The day began at 7 a.m. We were assigned a table and, in a rush, showed the packages with forms for counting and registering votes. Although I had no training, I was assigned as table vice president, and my responsibilities included receiving people's signatures and fingerprints.
Our roles changed as the hours went by since we had to take turns eating lunch or going to the bathroom, so I also handed out ballots and received identification cards from the voters.
The day unfolded uneventfully, except that I was not allowed to use my cell phone, which made every hour drag minute by minute.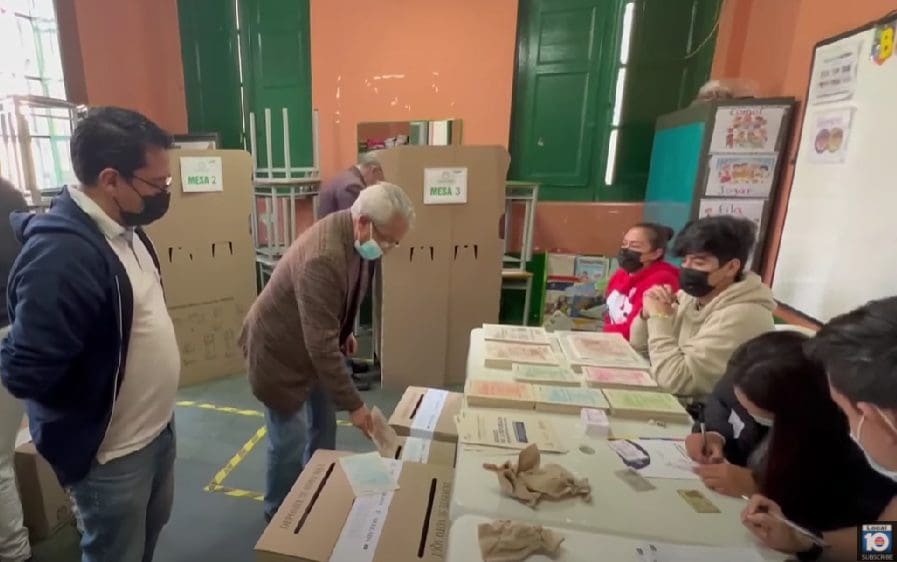 We begin to count the votes
At the end of the voting day, it was time to count the votes. I remember that they brought us six different forms, and in each one, we had to register the votes. The process was so outdated and required so much paperwork; although I didn't say it out loud, the amount of time and effort required of us that day seemed excessive.
One of the things that most struck me was that the boxes that were left blank had to be marked with asterisks, supposedly to avoid electoral fraud. But what good are a few asterisks when, as I soon found out, fraud happens in a microsecond by changing a couple of numbers?
It shocked me to realize that electoral fraud happens in small amounts. The count doesn't go from 10 to 200 votes; it happens on a smaller scale, like changing a 38 for a 41. Almost imperceptible, but it adds up over the many polling stations all over the country. In the end, it adds hundreds if not thousands of ghost votes.
Witnessing fraud with my own eyes
The Colombian vote-counting system works between several people. At my table, one person dictated to another the number of votes for each party or candidate. While we were in that process, I heard my colleague say "32 votes," but the pen of the person recording the number drew a 41.
My first reaction was to assume I had heard incorrectly, because the sound of "30" and "40" are not similar. I didn't say anything, but decided to pay better attention to the numbers.
It happened again. It was not me who misunderstood. The person writing was changing the numbers in the official registry.
I remember telling him, "Hey, you are writing down more votes than there are," with all the calm in the world. He answered that he had made a mistake, but he did not correct the number.
I stared at the sheet waiting for him to change the number or ask a supervisor for help to correct it for a couple of seconds, but he didn't. The person dictating the numbers continued his work.
The problem of corruption in Colombia begins in those small actions.
Following my instincts, staying true to my beliefs
At that moment, I didn't think about potential consequences; my legs moved on their own across the room as I looked for the supervisor in charge. I'm not usually a confrontational person, but at that moment, my rage and sense of injustice took hold of me. My breathing quickened and my brain spun, trying to put together sensible sentences to tell what had happened.
When I found the supervisor, I surprised myself with how calm I spoke despite the disappointment, indignation, anger, and frustration coursing through me. "I need you to come to my table, because the person in charge is writing more votes than they tell him."
My heart beat faster as we walked back to the table. Could it be that he changed the numbers back when they saw me leave? Are they going to call the police? Do I have to give a statement, or is there something disciplinary in which my name will be registered? I just told myself to breathe.
However, it was too late to change my mind. The supervisor requested the forms, and after verifying that the record was altered, they removed the person from the room. The silence of those who had also noticed only worried me more. I couldn't believe they pretended not to notice.
Doing my part to prevent further corruption
The lack of reaction made me wish I could read minds and find out if they planned to continue altering votes. To prevent whatever I could, I took over the reins of oversight. I wasn't going to allow them to make me an accomplice.
If one person doesn't step up to denounce corruption, nothing will change. We have to continue fighting to build this country up.
I don't know what happened to the person I reported. Though I briefly shared what happened on my social networks after that exhausting day, I just needed to rest.
The experience disappointed me, but I also feel that day opened my eyes to a reality that the country has been experiencing for a long time.
I don't want to let that force I discovered that day turn off. It lives like an engine lodged in my chest, ready to take on a life of its own.
Translations provided by Orato World Media are intended to result in the end translated document being understandable in the end language. Although every effort is made to ensure our translations are accurate we cannot guarantee the translation will be without errors.
Pledge to be a #ConsciousCitizen today and demand #GlobalCooperationNow! by signing this petition. Sign Our Petition.